The evolution of Marilyn Manson: from Columbine scapegoat to Belieber
Now that the controversy-baiting anti-celebrity has been endorsed by Justin Bieber, has 25 years of performance art ended in the mainstream?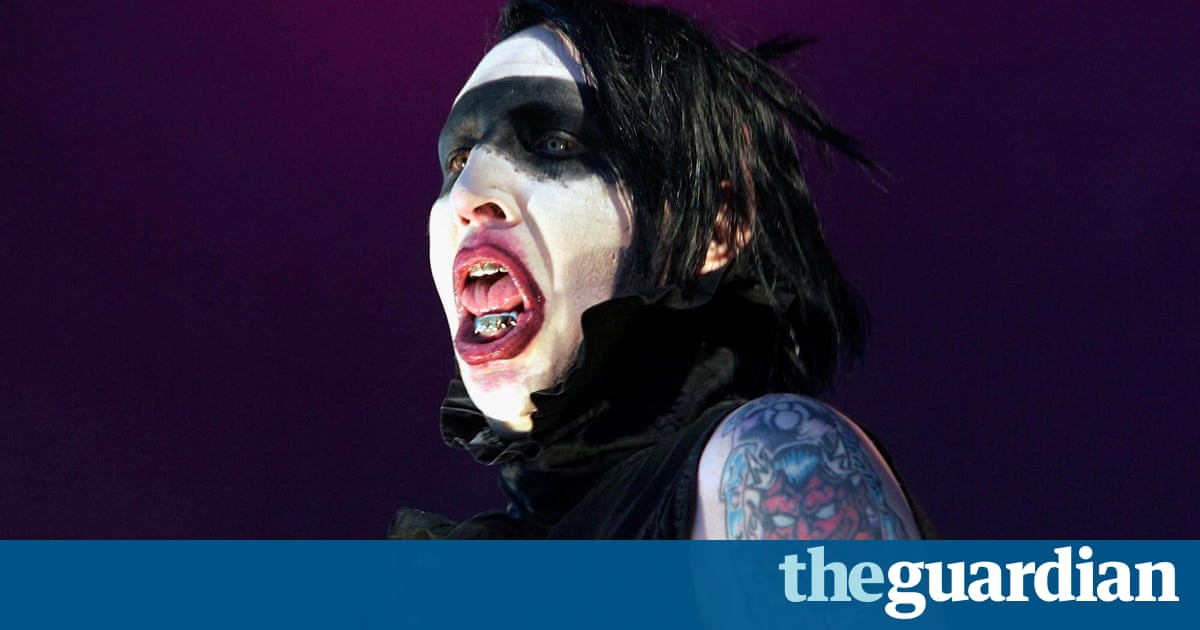 Since Brian Hugh Warner created the character of Marilyn Manson in the early 90s, his powdered-up, red-lipped, asymmetrical alien face has been a constant presence in rock. But despite a lack of reinvention over the past two decades, his status in culture has entirely changed. Last year, Manson told the Guardian that he created a fake world for himself because he didnt like the one that he lived in. He may still not like this world but, increasingly, the world likes him.
His most recent album, 2015s The Pale Emperor, was hailed his best in a decade and debuted at No 8 on the Billboard 200. He collected idol accolades at rock magazine awards shows. Then, in a move no one could have predicted, pops biggest star, Justin Bieber, started wearing his T-shirts. Its upsetting when you loan someone a shirt after sodomy and they dont return it, was Mansons response.
This incongruous exchange continued. First, Manson posted an image of his album Mechanical Animals retitled The Douche Show with Biebers face over his own. In an absurd turn of events, he then signed off on Bieber repurposing his gothic merch as his own: a vest with Mansons face on the front and Bigger Than Satan emblazoned on the back. Manson has since gone on to wear a T-shirt with the words Bigger Than Bieber on it, and the pair have even shared a selfie.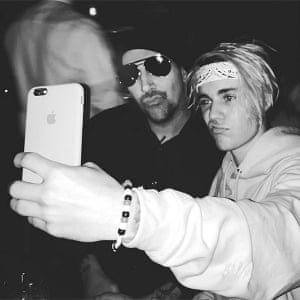 Read more: https://www.theguardian.com/music/2016/jul/29/marilyn-manson-evolution-justin-bieber