Freddie Gray case: lifting of gag order could reveal new information
Evidence previously withheld under court order, including texts between police officers, could be released now that remaining charges have been dropped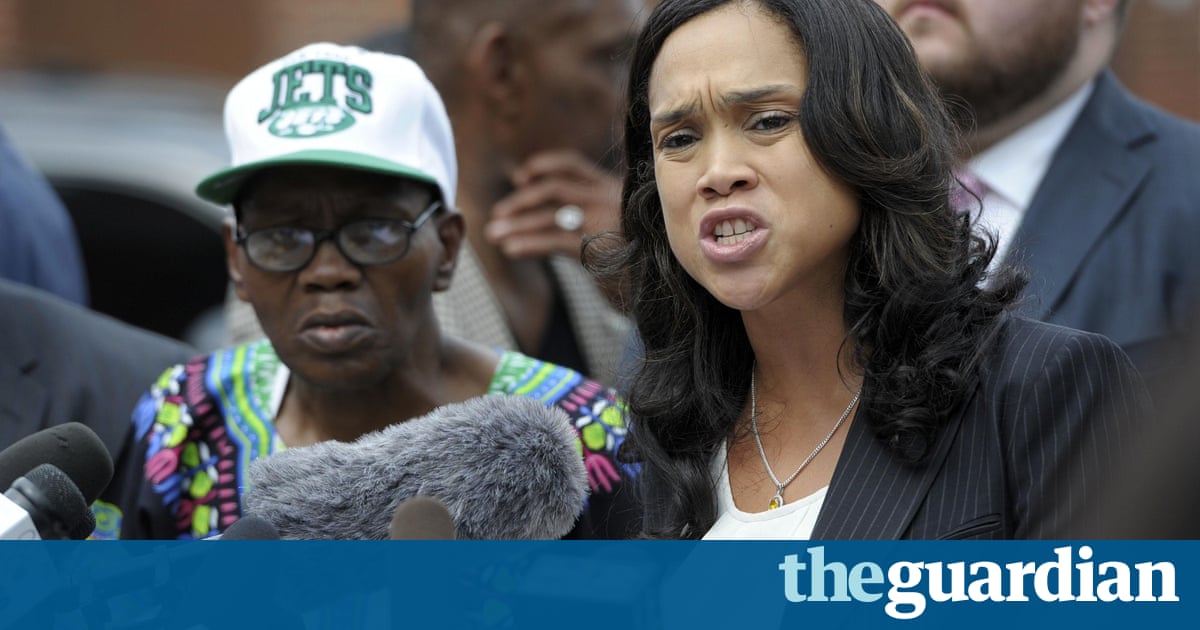 The Freddie Gray case was officially closed in Baltimore on Wednesday when the state dropped all remaining charges against the police officers charged in the 25-year-olds death last April.
But the close of one of the most closely watched police brutality cases, which ended without a single conviction, may mark the start of vigorous public litigation, with the potential to unleash new information about what happened the day of Grays arrest and how the cases unfolded.
A gag order had prohibited the lawyers from discussing the case and choked off access to evidence. That order was lifted on Wednesday, spurring immediate new allegations from both sides of the case.
Chief prosecutor Marilyn Mosby has accused the officers charged with investigating the case of actively trying to thwart it. Defense lawyers allege that on the morning of Grays arrest, he and his friend had been selling drugs. They also allege the officers exchanged text messages that morning which, if revealed, could have been relevant to the case.
The death of Gray, an African American man who was apprehended after running from the police on 15 April 2015, came at a time when the nation was already struggling with the deaths of other black males Michael Brown, Eric Garner and Tamir Rice at the hands of police. Prosecutors had failed to bring charges in all of those cases. Baltimore had protested against each of those decisions, taking over streets and highways and civic events.
But when it happened in Baltimore, in one of the most impoverished neighborhoods in the city, the protests eventually turned to riot. Windows were smashed and a pharmacy burned. Stores were looted. A curfew was established and the national guard patrolled the streets along with police forces from dozens of jurisdictions.
Mosbys fiery announcement that she would bring criminal charges against six officers quelled the city.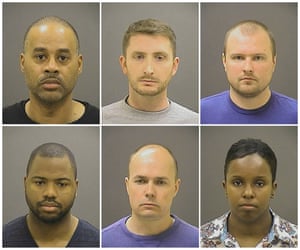 Read more: https://www.theguardian.com/us-news/2016/jul/29/freddie-gray-case-gag-order-new-information