Why activists brought the Black Lives Matter movement to the UK
Deaths are not just happening in the US: how a protest movement first launched in America made its mark in Britain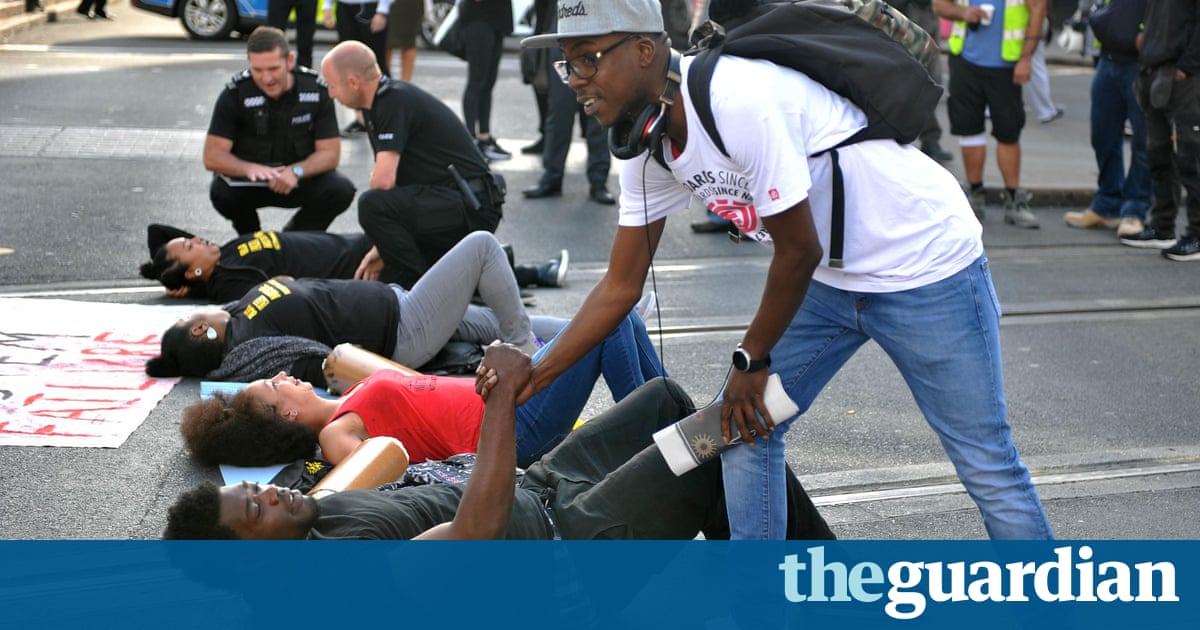 On the same day last week as protesters lay down in front of traffic on roads around England, a video of the shooting of an unarmed teenager by police in Chicago was released in the United States.
Shock and anger greeted the death of 18-year-old Paul ONeal and sympathy poured in for his family. Some 4,000 miles away, the peaceful protest being played out on the asphalt, the first ever day of action by Black Lives Matter UK, met with disbelief and irritation and a handful of arrests.
Why were motorists being inconvenienced over a racism that was Americas problem? There lay the British complacency, said Natalie Jeffers, co-founder of Black Lives Matter UK. There might be fewer guns used in the UK, she said, but there is a war going on against black people.
Her words are supported by statistics showing an alarming gulf between the experiences of black and white people in Britain in education, in the justice and prison systems, and in employment. Stop and search is heavily targeted at young black men who are four times more likely to be stopped by police than young white men while people from black and ethnic minorities are far more likely to go to prison than a white person committing a similar offence.
In 2014 black people made up 10% of the total prison population, while making up 3.5% of the UKs total population, according to the Equality and Human Rights Commission. There is a greater disparity between the proportion of black people in prison and in the general population than there is in the US.
Research by the campaign group Inquest shows a disproportionate number of those who have died as a result of the use of force in police custody were black or from minority ethnic groups. Despite numerous scandals over abuse at immigration detention centres and allegations of brutality used during deportations, no criminal charges have ever been brought against anyone.
It suggested a radically different picture, said Jeffers, of the kind of equality in British society than many like to paint.
We have dozens of British families left fighting for justice over their loved ones suffering state violence, so we know theres a problem in the UK, and thats before the Brexit debate that were now seeing reflected in the rise in racism at street level, said Jeffers.
It was no coincidence that Friday was the fifth anniversary of the police shooting of Mark Duggan, a 29-year-old north Londoner whose death sparked riots that spread across Britain in the summer of 2011, and whose inquest verdict of lawful killing is now being challenged by his family. Campaigners chose Heathrow for one of their sit-downs as a nod to both the proximity of two immigration detention centres and as an act of remembrance for Jimmy Mubenga, the 46-year-old who suffocated while being forcibly restrained by three G4S security guards on a deportation flight to Angola. The three were acquitted of manslaughter, and the judge in the case refused to accept that streams of racist texts on phones of two of the men were relevant.
We really are focused on sharing the British narrative, said Jeffers. It might have taken the shocking images from deaths in the US to awaken young people, but theyre aware of oppression at an individual household level, they see what happens within our communities.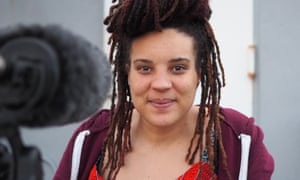 Read more: https://www.theguardian.com/uk-news/2016/aug/06/black-lives-matter-uk-found-vital-social-justice