From Molenbeek to Hollywood why Belgian thriller Black is the new La Haine
The gang romance set in Brussels most notorious neighbourhood has earned comparisons to the 1995 French classic and opened Hollywoods doors for its Moroccan-Belgian directors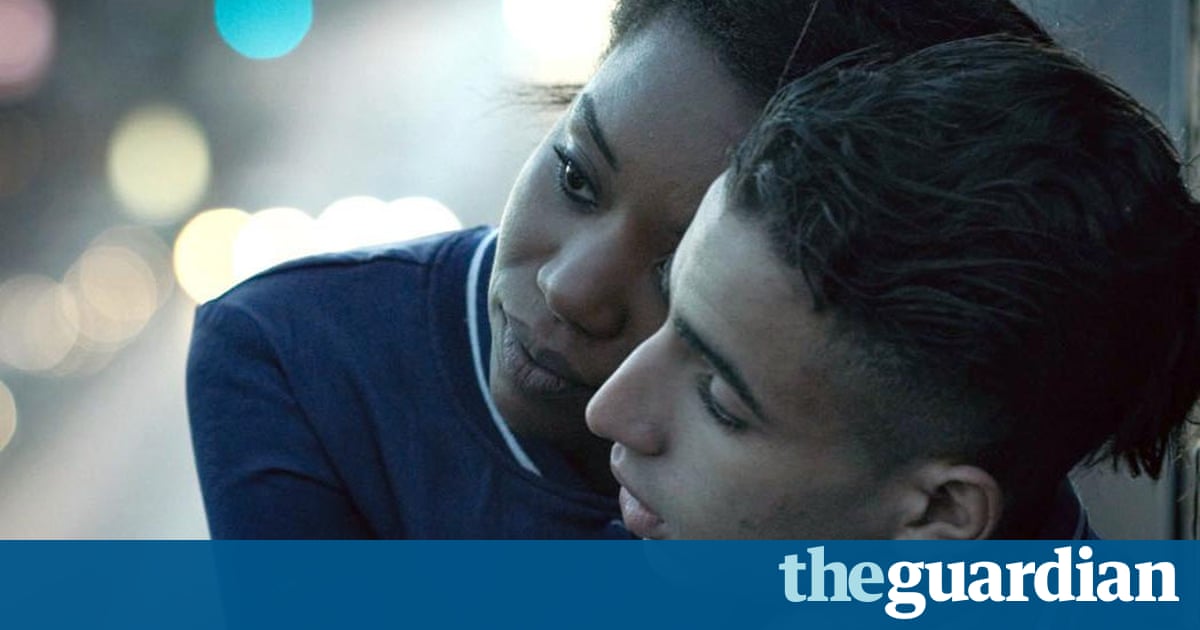 When Adil El Arbi and Bilall Fallah first read Dirk Brackes novel Black, they sarcastically joked that it would be their ticket to Hollywood, never imagining that such a thing was possible. As second-generation Moroccan-Belgians, they found that Black and its sequel a sort of West Side Story set in the immigrant suburbs of Brussels spoke to them. But as Arab teenagers seeking to break into Belgiums tiny, overwhelmingly white film industry, the odds were stacked against them. Especially as it turned out someone else was already making a film of the book. Added to which, at the time, El Arbi and Fallah were in their first year at film school, which they duly flunked.
And yet, 10 years later, here they are, on a blindingly sunny rooftop in downtown Los Angeles, thanks to Black which, of course, they ended up making after all. Its difficult to imagine two more disparate places in the popular imagination than Hollywood and Molenbeek the Belgian suburb where Black was shot, now synonymous with Islamist terrorism. All of which makes their journey one of the most astonishing in recent cinema.
Yet far from being culture-shocked, the pair seem completely at home. Fallah is even wearing an LA Dodgers baseball cap back-to-front. They have only been here three months, but between their street style, their Americanised English and the way they converse in tandem like a rap duo, you would never guess they were foreigners.
As they re-enact the moment they got the call from Hollywood, they look and sound just like locals.
Fallah: I was in my apartment [in Brussels], around midnight. I looked on my phone and it said Beverly Hills. What the fuck? Hello, its Daniel Rappaport from Management 360. I was, like, Is this for real?
El Arbi: We were like: Oh shit! American voice! Cool!
Fallah: Then they asked us what kind of movies we wanted to make. We said, Big shit! Gladiator or Star Wars.
El Arbi: They said come to LA. We said, We got no money yall. So they came over to Brussels for 24 hours, we made a deal, then it was Toronto [film festival].
Fallah: In Toronto, that was the first taste we got of Hollywood. We saw big actors like Idris Elba and Naomi Watts. It was, like, Holy shit, its becoming real.
Its about to get realer. They are about to begin shooting in South Central LA: a pilot for the FX network for a series on the citys 1980s crack cocaine epidemic. Titled Snowfall, it is being produced by the legendary John Singleton, director of 1990s classic Boyz N the Hood a movie Bilall and El Arbi cite as one of their inspirations. Snowfall could almost be Boyz N the Hood the series, it seems. Other reference points they cite include The Wire and The Shield.
In their round of Hollywood meetings, they also talked with uber-producer Jerry Bruckheimer, the man behind Pirates of the Caribbean, Top Gun and innumerable other hits. We asked him: Hey! Can we do Bad Boys 3? says El Arbi. He said: Theres a director already on that. He doesnt talk a lot. But Bruckheimer did ask them to direct Beverly Hills Cop 4, Eddie Murphys long-stalled comeback vehicle, which is now set for release next year. They havent met Murphy yet, but apparently he personally approved them. So thats already a big-ass honour, says Fallah.
El Arbi: We cant say too much but its not an accident that they chose us. Its more Detroit than Beverly Hills, thats the general idea.
Fallah: Its going to be a comedy, obviously, but its going to also be edgy and harsh and real.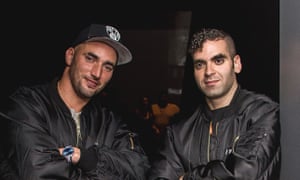 Read more: https://www.theguardian.com/film/2016/aug/11/from-molenbeek-to-hollywood-why-belgian-thriller-black-is-the-new-la-haine