Crystal meth epidemic forces Basra's police to pick battles with smugglers
Consumption is doubling year on year, but the Iraqi citys anti-narcotics force operates on a shoestring budget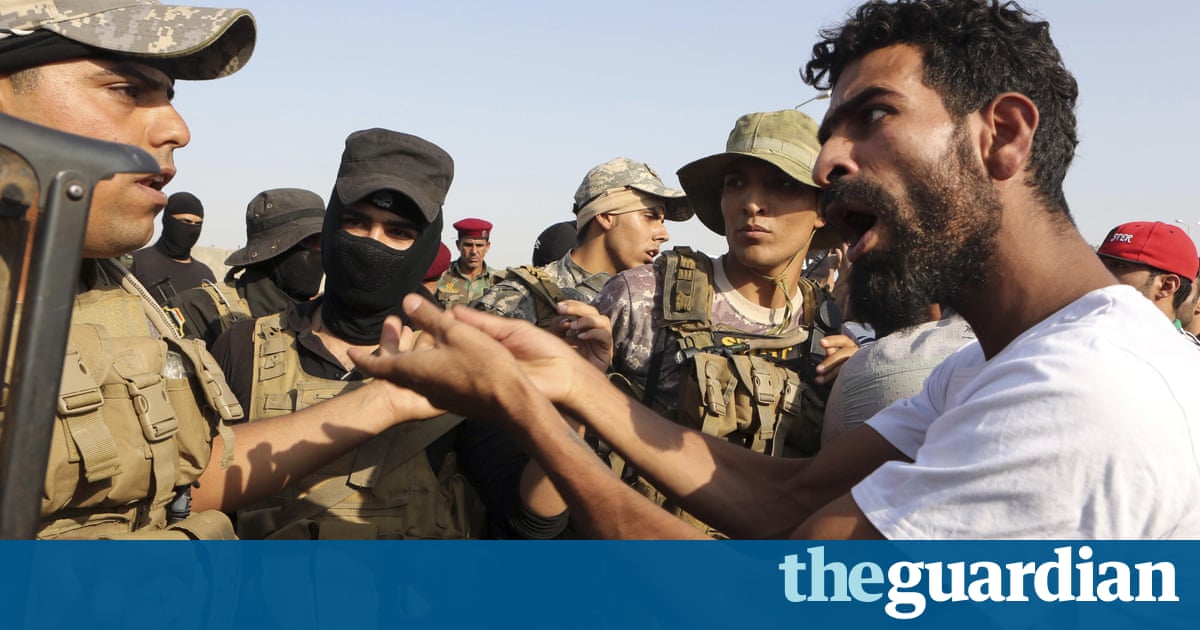 Each Saturday a long line of women dressed in black snakes around the cracked concrete facade of the decrepit Basra police station where the citys anti-narcotics force has its home. Two police officers are posted to maintain order, but the women who shelter from the stifling sun in the walls narrow shade are silent and subdued. They patiently wait to visit their sons, husbands and brothers jailed inside.
The inmates range from petty dealers to gang members pushing drugs in bulk. Three hundred people are crammed into three cells where metal bunks overflow and the floor is strewn with half-naked bodies lined head to toe like sardines. The stench from an adjacent sewage lagoon mixes with sweat and hangs heavy in the air.
In the last three years a drugs epidemic has swept through the southern Iraqi city as Iranian-produced krystal the local name for methamphetamine, also known as crystal meth floods across the porous border. Police say consumption is doubling year on year as the drug is marketed to both Basras impoverished districts where religious militia rule; and its university students, who are sold it as a sexual performance enhancer. The officers tasked to tackle the trade are badly resourced, forced to fund small-scale operations from their salaries and fearful of ambush if they are betrayed.
Down the corridor in the police station, in a small room jammed with a metal desk, a bunk, two chairs and a filing cabinet, sits Captain Najem, one of the three officers running the Basra narcotics force.
Gaunt and narrow shouldered, he says the prisoners are only half of those his men have arrested. The rest are dispersed in other stations for the lack of space, and in any case, he says, are just a small fraction of the citys dealers. There are so many of them that I dont care about users any more, he said. I dont have space.
His targets are men like Abdullah, one of Basras dealers, who is busy each night peddling krystal. He rarely goes to bed before day break. Along with other members of his clan, Abdullah lives in a newly-built neighbourhood on the salty waste planes north of Basra, not far from where the Tigris and Euphrates meet to form the lush green waters of the Shatt al-Arab waterway, which south of the city marks the border between Iraq and Iran.
Before drugs there was oil. In the shadow of Basras wells, Abdullahs clan built a reputation as ferocious bandits and shrewd entrepreneurs, smuggling oil after the British occupation, while others became commanders in the militias vying for power in the city. Later the clan made a fortune selling drilling rights to an international oil firm and moved into the new drugs market.
No one smuggles oil any more. Abdullah said. Krystal is the new oil.
It was late in the afternoon and Abdullah was still groggy having just woken up. His first client would soon arrive to collect the white powder, consumed in Basra in pipes improvised from a light bulb and a straw.
Most of his clients are residents of the citys poor districts, stifled by unemployment and religious rule, where there are few prospects for young people other than joining a militia. Restrictions on alcohol mean young people have drifted into cheaper and more easily concealed substances.
All the kids in my area smoke it, Abudullah said. They used to drink. Now they smoke. A gram costs 20,000 Iraqi dinar (13) and lasts for a whole day. Its cheaper than four cans of beer and it leaves no smell.
Demand is luring the young to become dealers themselves, he said. You cross to Iran, bring a kilo of krystal and you can double your money in a week. For others Basra is a hub on the opium run from Afghanistan through Iran to the richer Gulf countries of Saudi Arabia and Kuwait.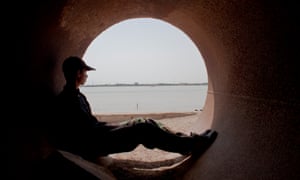 Read more: https://www.theguardian.com/world/2016/aug/16/no-one-smuggles-oil-any-more-basra-police-battle-crystal-meth-epidemic