2016: the year Facebook became the bad guy
This year has revealed how difficult it is for the social network to make the world more open and connected when the decisions it makes can be so divisive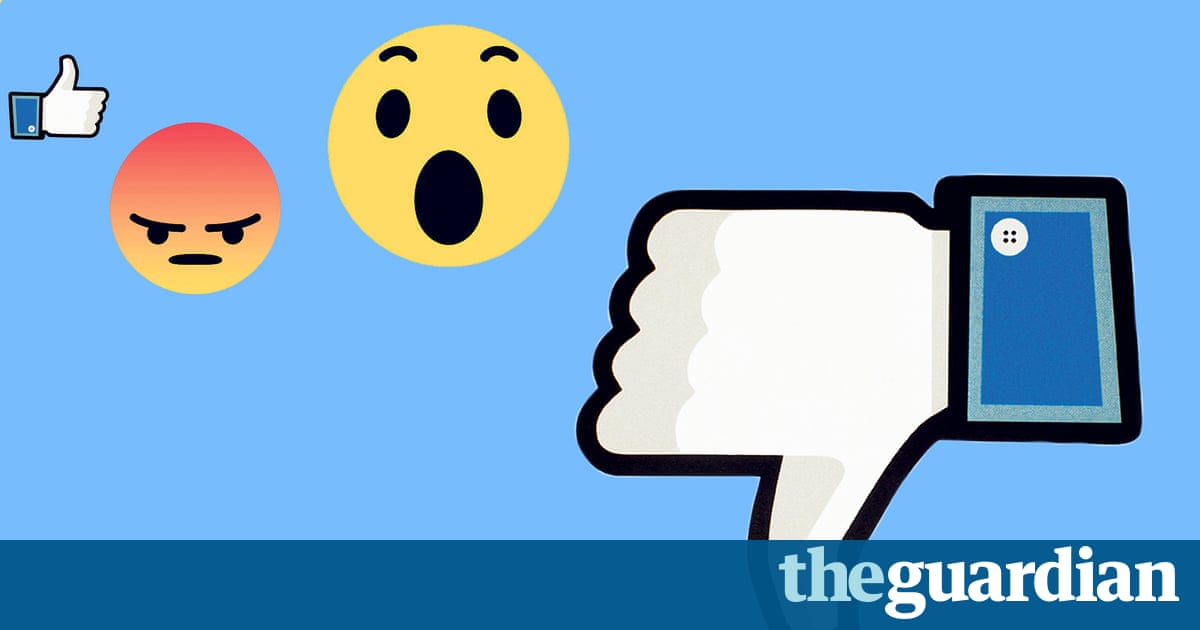 Mark Zuckerberg started 2016 with a cookie cutter message of hope. As the world faces new challenges and opportunities, may we all find the courage to keep making progress and making all our days count, he wrote on his Facebook wall on 1 January. He and his wife, Priscilla Chan, had just had their daughter, Max, and had been sharing warm and fuzzy photos of gingerbread houses and their dreadlocked dog Beast over the holiday season.
Then 2016 happened. As the year unfurled, Facebook had to deal with a string of controversies and blunders, not limited to: being accused of imperialism in India, censorship of historical photos, and livestreaming footage of human rights violations. Not to mention misreported advertising metrics and the increasingly desperate cloning of rival Snapchats core features. Things came to a head in November, when the social network was accused ofinfluencing the US presidential election through politically polarized filter bubbles and a failure to tackle the spread of misinformation. The icing on the already unpalatable cake was Pope Francis last week declaring that fake news is a sin.
This was Facebooks annus horribilis. Mark Zuckerberg must long for the day when his biggest dilemma was deciding which grey T-shirt to wear on his first day back at work.
It wasnt all bad. None of these controversies made a dent on the bottom line; Facebook had a bumper year for advertising revenue, and the $3bn investment to tackle all diseases (no big deal) through the Chan Zuckerberg Initiative was well received.
But this year has revealed how difficult it has become for the social network to stand behind its mission to make the world more open and connected when the decisions it makes can be so divisive.
Unprecedented power
Thanks to its 1.79bn users and how much it knows about them, Facebook rakes in billions in advertising. In the first three quarters of this year, the company made almost $6bn in profit a big jump from a mere $3.69bn in 2015. They have perfected advertising in a way that makes it extremely enticing. Its so easy to place an ad and get immediate results, said media expert Gordon Borrell, whose analysis suggests that Facebook has taken $1bn away from print publications in the past year. For every new dollar spent by brands online, a whopping 85 cents goes to Facebook and Google at a time when traditional publishers are facing layoffs.
Some believe Facebook has become too big to be regulated effectively.
We dont have the right regulatory paradigm for these globe-striding technology giants, said Carl Miller, research director at the Centre for the Analysis of Social Media at the thinktank Demos. We treat them like neutral utility companies but they are value-maximising commercial entities.
Facebook is a monopoly with too much power, argues author and activist Robert McChesney. When you get companies this big they are not just a threat to democracy, but they are also a threat to capitalism. They suck investment capital and profits away from smaller businesses and screw over the competitive sector.
He has an extreme solution: if Facebook cant be regulated effectively, it should be nationalised to ensure it acts in the interest of the public.
McChesney scoffs at the suggestion that Facebook is acting democratically by serving its many users. Thats self-serving garbage, he said.
Does it not make a difference that Mark Zuckerberg is a principled CEO with good intentions? Not according to McChesney: I am sure the people who produced napalm thought they were doing a good service to protect the free world.
Digital colonialism
One of 2016s earliest missteps was Facebooks mishandling of Free Basics. The company pitched Free Basics as a way to give internet access, and all the wonderful benefits it can unlock, to the worlds poorest people. The catch: it wasnt real internet access, but a selection of apps and services curated by and always including Facebook. In February, the Indian government rejected Free Basics over its violation of the tenets of net neutrality following a public debate in which Facebook was accused of digital colonialism. It was an expensive and embarrassing blow for the social network and indicative that not everyone finds its brand of Silicon Valley techno-utopianism palatable. To compound the issue, Facebook board member Marc Andreessen reacted on Twitter with the tone-deaf and contemptuous line: Anti-colonialism has been economically catastrophic for the Indian people for decades. Why stop now?
Nitin Pai, director of the Takshashila Institution, an Indian thinktank, and a critic of Free Basics, said: Facebook and Mark Zuckerberg must take a long, hard look at what are the values it wants to strengthen or weaken in this world … Unlike other multinational firms that merely sell goods and services to people across the globe, Facebook enables connections among them. It cannot take the usual, and usually untenable, we are apolitical route to international business.
Read more: https://www.theguardian.com/technology/2016/dec/12/facebook-2016-problems-fake-news-censorship