Milwaukee neighborhood yearns for better days in wake of police killing
Sherman Park residents are left with only memories of economic boom and multicultural celebration, as some say Sylville Smiths death symbolises last straw for those struggling amid steep unemployment and incarceration rates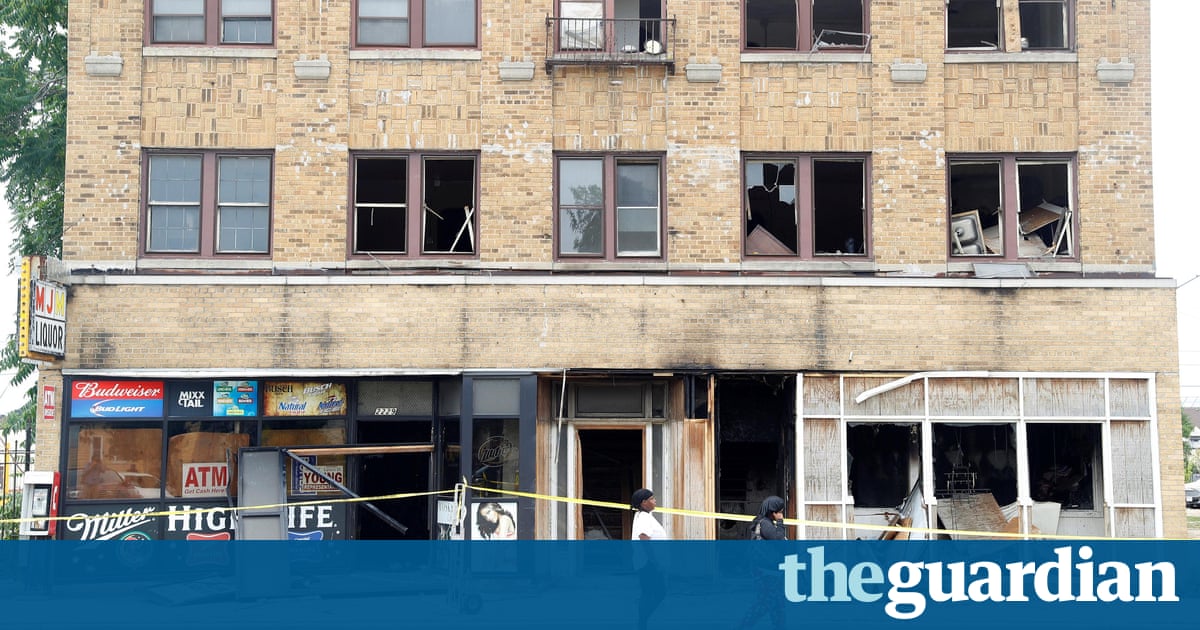 When Sharina Smith arrived back home in Sherman Park, Milwaukee, on Wednesday after a decade living out of state, some things had changed irreversibly. Her 23-year-old cousin, Sylville Smith, was dead. Killed by a city police officer last Saturday after he ran from a traffic stop and allegedly pointed a gun. The gas station close to the familys daily vigils was now a pile of rubble and ash, burned in the riots that followed Smiths death.
But of the many things in the neighbourhood that had remained constant, Smith spoke about one in particular: the crippling poverty.
It hasnt gotten any better. It hasnt changed. People are outraged because of it. They get no attention, no help, Smith, 32, said. Thats why people were out on the those streets. My cousins death was one more thing.
In this overwhelmingly African American neighbourhood, in one of Americas most racially segregated cities, more than 43% of residents live in poverty. The schools here are worse off. The employment prospects more bleak. Public transport is lacking. Rent is going up. This summer tensions between local young people and police simmered following a spate of minor clashes inside the 20-acre park, which sits in the centre of the neighbourhood. Smiths death proved to be the event that tipped some people over the edge.
It used to be different, said state assemblyman David Bowen, a 29-year-old African American who has lived in the neighbourhood his entire life. He strolled along the neatly kept grass and pointed to the prime housing stock, built during the industrial boom years of the 1920s, which faces inwards towards the park. Once owner occupied, these units are now mostly rented and many are in a state of disrepair.
Decades ago it was the norm to make enough that you werent thinking about whether to buy your food or pay your rent.
Like many major cities in the US, including Detroit, Pittsburgh and Buffalo, Milwaukee saw an ascendancy through a manufacturing boom in the mid-20th century, followed by a sharp slump accompanied by urban decay. In the wake of globalization, domestic competition and industrial automation, these cities have experienced high crime rates, high unemployment and increased drug addiction.
Read more: https://www.theguardian.com/us-news/2016/aug/19/sylville-smith-sherman-park-milwaukee-poverty-race