Brazil grapples with lynch mob epidemic: 'A good criminal is a dead criminal'
Guardian analysis reveals 173 people have been killed by mobs this year in the country as expert describes a hunt for infection amid vulnerable people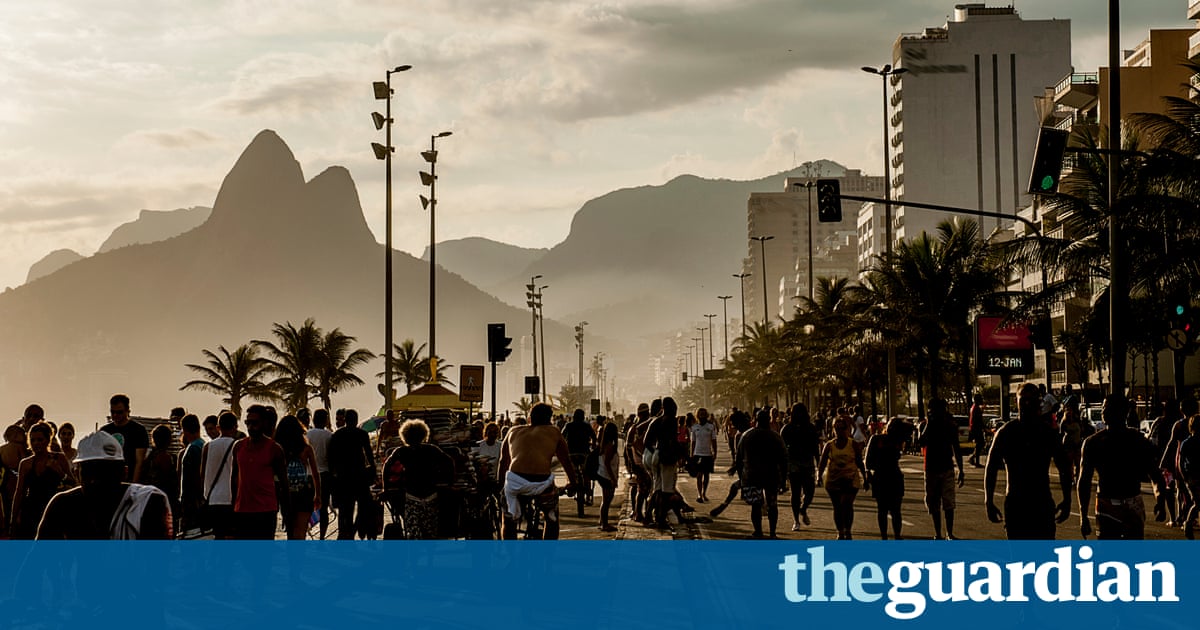 At the height of the Brazilian summer, New Years Eve celebrations in the northeastern city of Fortaleza attract hundreds of thousands of revellers to the beach. Further inland, in the impoverished neighborhood of Dias Macedo, residents gather in the streets to drink, set off fireworks and wait for the sun to rise.
This year, however, the celebration ended in confusion and tragedy. At around 3am, an eight-year-old girl told her family that a neighbor, Clayton Sousa, 21, had taken her to a secluded area and sexually assaulted her.
The accusation spread, and the crowd of revellers quickly became a mob.
What came next was filmed on a mobile phone, and the footage was shared on social media. It shows Sousa lying in the middle of the street, covered in blood and howling in pain. A few people beat him with sticks and kick him in the head, as dozens of others watch. Then two men on a motorcycle run over his body.
The man driving the bike was a long-term neighbour, said Sousas father, Porfirio. Two other attackers were his sons best friends. I dont know why he ran over my boy like that, said Porfirio. But if he did what they say he did, shouldnt they have taken him to the cops?
Sousa died on the afternoon of 1 January, the first reported casualty this year of a lynching epidemic that has swept Brazil at a time of acute political and economic upheaval.
The surge in vigilante justice has hit Fortaleza particularly hard. Most victims of mob attacks have been accused of petty crimes, such as stealing bicycles, cellphones and, in one case, a pair of sandals.
The 10th annual report by the Brazilian Forum on Public Security, published on 3 November, revealed that Fortaleza had the highest number of homicides of any state capital in 2015. The report also revealed that 57% of Brazilians agree with the popular saying a good criminal is a dead criminal.
A Guardian analysis of local news coverage and official records of violent deaths reveals that so far this year, at least 173 people have been killed by mobs in Brazil an average of one every two days. Fortaleza reportedly had 14 fatal lynchings, more than any other city in the country.
People feel so vulnerable, said Cesar Barreira, head of the Violence Studies Lab at the Federal University of Cear. He pointed to Fortalezas rampant inequality and precarious housing conditions as factors contributing to residents hypervigilance.
A lynching is a communal act in response to a sense of impotence, Barreira said. Its a hunt for an infection inside a social group.
The Guardians investigation shows that suspected thieves account for more than half of the reported deaths in 2016 for which the lynch mobs motive is known. In comparison, murder suspects make up 20% of fatalities, and suspected child molesters 7%.
Of the 14 people reportedly killed by angry mobs in Fortaleza this year, 10 were accused of petty theft.
One victim in March had allegedly snatched a womans handbag and cellphone before he was overpowered and stoned to death.
Less than 48 hours later, a young man was killed after allegedly trying to rob a bus. A clip posted on YouTube captures the attack, from the moment the crowd tackles him, to his repeated attempts at escaping, to the beatings and the stabbings, up until the moment his body is left splayed across the cobblestone sidewalk. The entire incident lasts 33 seconds.
Robberies frequently lead to lynchings because [the suspects] get caught in the act, Fabio Paiva, a researcher at the Violence Studies Lab, said in a telephone interview. The most inexperienced criminals are the ones that end up getting killed. They are often offenders with the lowest recidivism potential.
On the walls of Dias Macedo, the poor neighborhood where Sousa died on New Years Day, graffiti warns would-be infractors: You steal, you die.
One of the men who attacked Sousa was himself shot dead in September, after he allegedly stole a laptop, said Detective Joo Borges Neto.
The neighborhood, one of the poorest in Fortaleza, is a six-minute car ride away from Arena Castelo, the soccer stadium refurbished ahead of the 2014 World Cup for 623m reais (149m). Analysts say that the economic insecurity and social upheaval brought on by Brazils multi-year crisis, meanwhile, may have helped drive the rise in vigilante attacks.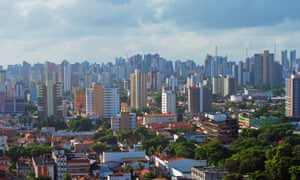 Read more: https://www.theguardian.com/world/2016/dec/06/brazil-lynch-mobs-vigilante-justice-fortaleza