Walter Scott shooting: mistrial declared in case against former police officer
Jury of 12 unable to reach unanimous decision on charges against Michael Slager, who shot unarmed black man five times in the back in 2015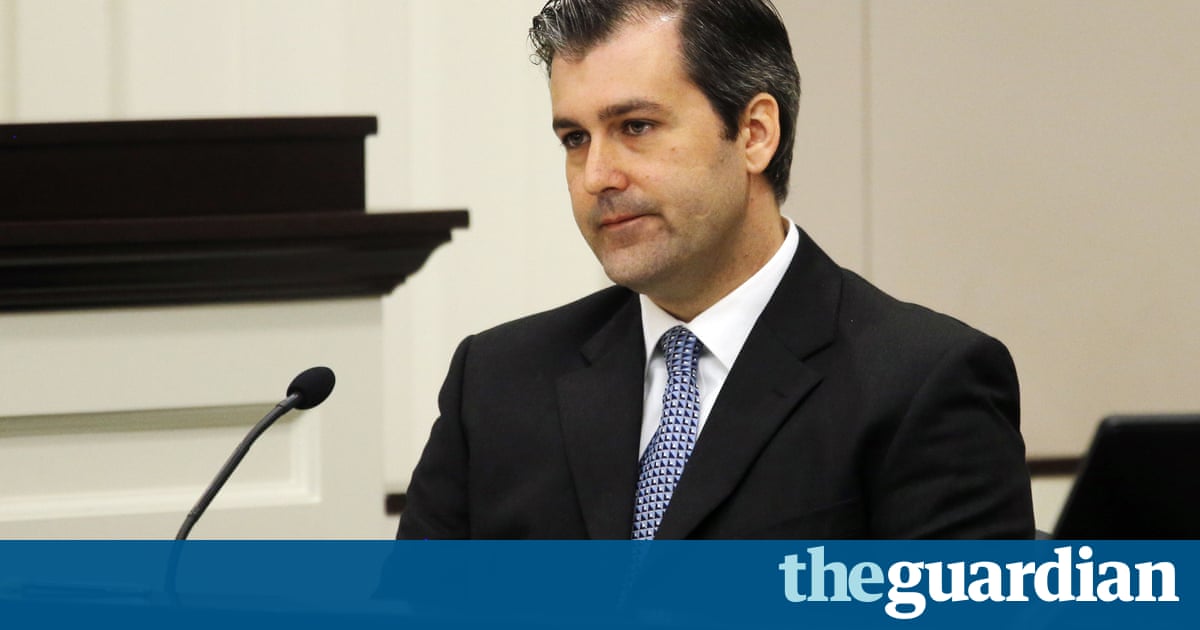 The trial of the former police officer who shot dead Walter Scott, an unarmed African American, in an incident that was caught on cellphone video and reignited the debate on race and policing in the US, has ended in a mistrial.
Michael Slager, 35, was caught on film shooting Scott, 50, five times from behind after pursuing the father of four when he fled a traffic stop in South Carolina in April 2015. The video filmed by a witness, which propelled the case into the global spotlight, showed Scott was running away with his back turned when Slager, then an officer with the North Charleston police department, opened fire.
The jury of 11 white people and one black person was unable to reach a unanimous decision on the murder and manslaughter charges, meaning the case resulted in a mistrial. The result appears to have hung on the opinion of single juror who, on Friday, indicated in a note to the judge, Clifton Newman, that they could not with good conscience consider a guilty verdict.
The jurys foreperson had pushed deliberations into a fourth day, after tense scenes in court on Friday, allowing jurors a weekend break after a monthlong trial.
State solicitor Scarlett Wilson said in a statement she would retry the case whenever the court calls.
Slager has also been indicted on federal civil rights charges that carry a maximum sentence of life, but the failure to reach a decision in this state murder trial will probably be seen as a stinging blow to the Black Lives Matter movement, which has campaigned doggedly for police reform and equal justice.
The result follows similar outcomes in other high profile trials of police officers accused of unlawfully killing unarmed African Americans across the country. Last month the trial of former Cincinnati campus police officer Ray Tensing ended in mistrial despite video evidence that prosecutors argued showed he had murdered Samuel DuBose. At the end of 2015 the first of six Baltimore police officers indicted in the death in custody of Freddie Gray also ended in a mistrial, paving the way for charges being dropped in the other cases.
During an emotional address on Monday, Wilson said the 12 men and women on the jury had been exemplary in their service.
Yall have been all-stars. And while I dont mean to downplay or understate my disappointment that together we werent able to reach a resolution, no one can be critical of you, Wilson said.
You have sacrificed more than any of your peers in this community have for jury service and it hasnt gone unnoticed.
As Wilson addressed the jury, she paid tribute to Scotts parents, Walter Sr and Judy Scott, whom she described as leading this community to peace.
Holding back tears, Wilson continued: The whole world has remarked on Charleston and this community and how weve reacted over the past year and a half. The dignity and grace that this community saw started right here with the Scott family, and they have not gotten the credit they deserved.
The couple sat in the second row of the public benches, Walter Sr with his arm around his wife.
As Slagers defense attorney Andrew Savage also thanked the jury for their service, some of Scotts supporters left the courtroom.
Judy Scott told reporters outside the courtroom that she was confident that Slager would be convicted in a retrial.
Today Im not sad, and I want you to know why Im not sad. Because Jesus is on the inside. And I know that justice will be served because the God that I serve, hes able, Scott said, later raising her hands to the sky.
God is my strength and I know without a doubt that he is a just God, and injustice will not prevail.
The Scott family attorney, Chris Stewart, argued that Slager had escaped conviction by a hair.
The fight isnt over. That was round one. Weve got two more rounds to go, Scott said.
Anthony Scott, Walters brother, called for calm in the city after the trials outcome. Were not going to tear up this city. Were going to keep it just the way it is. And were going to believe in peaceful protest.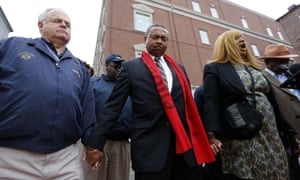 Read more: https://www.theguardian.com/us-news/2016/dec/05/walter-scott-shooting-michael-slager-police-officer-mistrial