Goodell missed the point: Kaepernick's argument isn't with the military
The San Francisco 49ers quarterback has been clear that he is standing against racial oppression. Why do so many people misunderstand his message?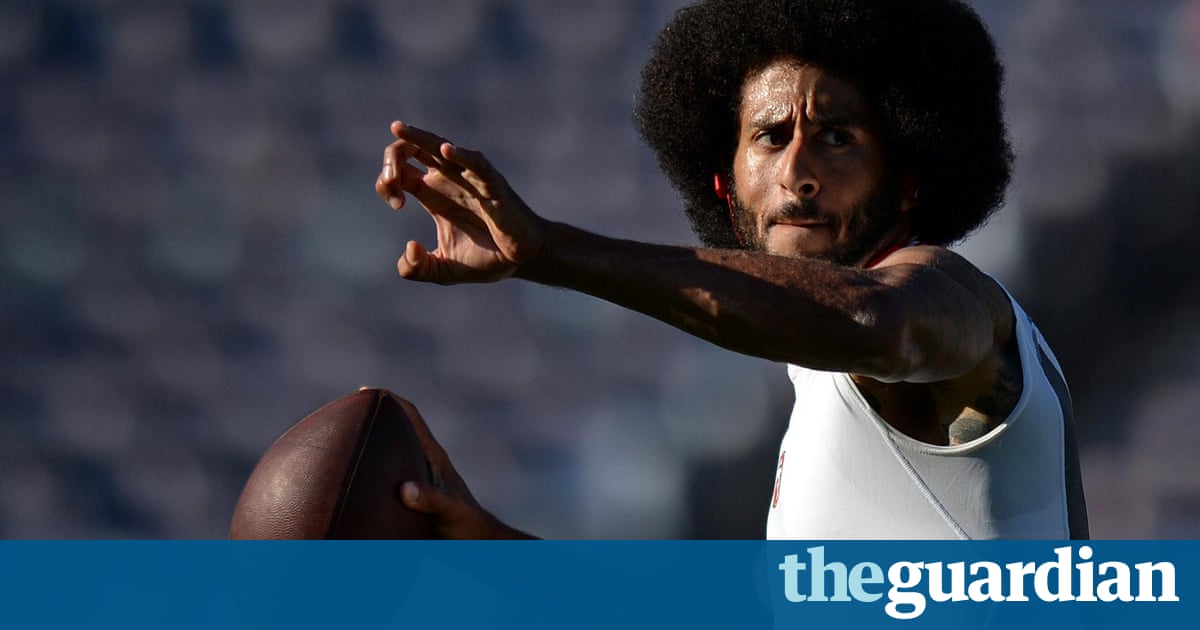 Human beings sometimes make simple matters more complicated than they need to be. Roger Goodell embodied that failing on Wednesday. The NFL commissioner became one of the thousands of Americans across the country, mostly white, who have failed to understand the reason Colin Kaepernick has sat out the Spar-Spangled Banner as a protest against racial oppression in the United States.
Goodell, however, made the mistake so many others have: that Kaepernicks protest has something to do with the military. I dont necessarily agree with what he is doing, Goodell said on Wednesday. I support our players when they want to see change in society, and we dont live in a perfect society. On the other hand, we believe very strongly in patriotism in the NFL. I personally believe very strongly in that. I think its important to have respect for our country, for our flag, for the people who make our country better; for law enforcement, and for our military who are out fighting for our freedoms and our ideals.
Goodell would have had a more accurate reading of Kaepernicks words if the 28-year-old had spoken in Valyrian. Instead, Goodell added to the flames of the ridiculous belief that Kaepernick was targeting the military with his protest and not engaging in the fight against police brutality and unequal systematic treatment of black Americans the quarterback has specifically referred to.
It is not just Goodell who has grossly misrepresented what Kaepernick said. Jason Whitlock, who is black, and his Fox Sports colleague Clay Travis have been at the forefront of these crazy, nonsensical attacks on Kaepernick.
Representing the unstable fury directed at the quarterback, Travis tweeted out a photo of Kaepernick with his adopted family, who are white, with the caption, No idea how Colin Kaepernick survived a childhood this rough. Travis ears and brain normally operate terribly, so it shouldnt come as a surprise he would do or say anything idiotic. However, for him to miss that Kaepernick wasnt talking about his own life, but the lives of other black people injured or killed by deadly police force, is a new level of dumb. (And even then, to think Kaepernick, an adopted black child raced in a white family, hasnt dealt with deep adversity in his life is a special type of nutty that Travis always exhibits.)
America must have a comprehension crisis. Because it is a mystery how many are misconstruing Kaepernicks actions. NHL coach John Tortorella and NWSL Washington Spirits owner Bill Lynch became the latest sports figures failing miserably to think deeply about this topic. It would be one thing if Kaepernick advocated uncontrolled, incorrigible messages such as The cops are always wrong or The American people should be ashamed of their military.
But Kaepernick has not done or said any of those things. He is simply requesting that there be proper punishment for unjustified police killings of black and brown people in this nation.
All of the bile from those who loathe towards Kaepernick is unhealthy. That hatred will only increase throughout the NFL season, especially if Kaepernick wins back the Niners starting quarterback job from the pedestrian Blaine Gabbert. All the public support and encouragement Kaepernick has received from high profile athletes and celebrities will remain juxtaposed with those desperate for him to fail.
And most of those disgusted with Kaepernick will continue to confuse or deny the message he is advocating for: that black and brown people dont deserved to be killed unjustly by those supposed to protect us. For some though, that simple message is too complicated or, rather, too real for them to accept.
Read more: https://www.theguardian.com/sport/blog/2016/sep/08/olin-kaepernick-roger-goodell-national-anthem-protest-military-racial-oppression