Denver Broncos squeeze past Carolina Panthers in NFL season opener
Denvers dominant defense came up big against Cam Newton again and the Broncos escaped with a 21-20 victory over the Carolina Panthers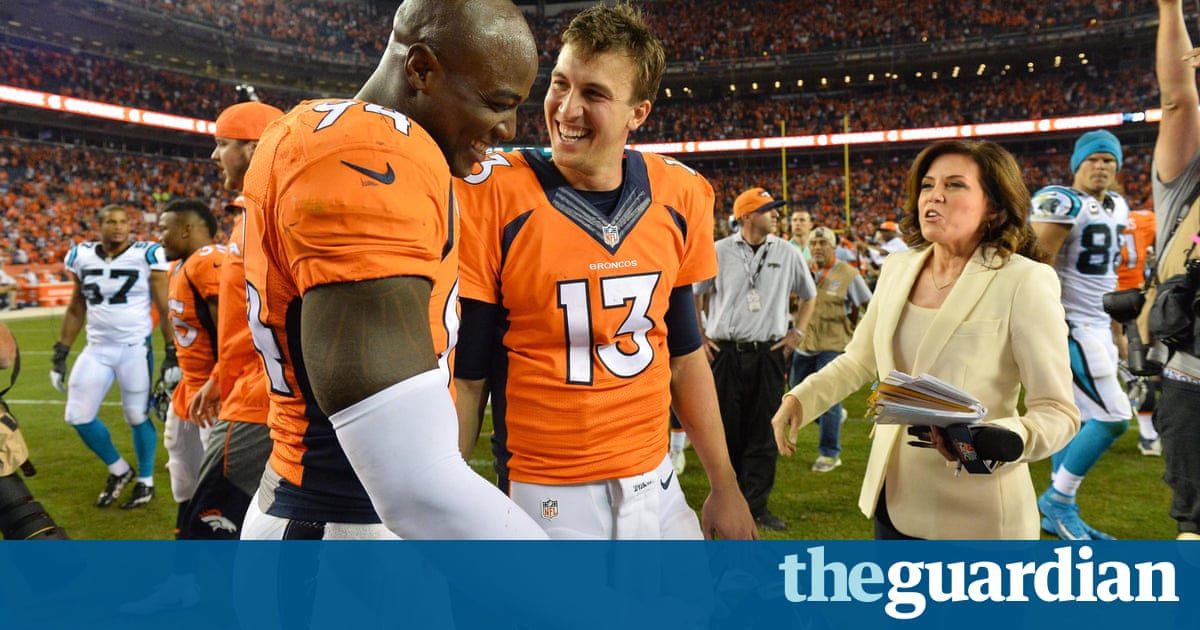 Denvers dominant defense came up big against Cam Newton again and the Broncos escaped with a 21-20 victory over the Carolina Panthers on Thursday night when Graham Gano missed a 50-yard field goal with four seconds remaining.
Newton was sacked three times and clobbered all night long but appeared to have done just enough to get a measure of revenge for last seasons Super Bowl 50, when Von Miller stripped the ball and the Lombardi Trophy from his grasp.
Newton put the Panthers on the edge of victory with a 21-yard pass to Kelvin Benjamin at the Denver 32 in the closing seconds, and another short pass to Ted Ginn Jr put Gano within his range.
But Gano was wide left, and Trevor Siemian trotted out to take a knee in victory formation after his successful first NFL start. Peyton Mannings successor finished 18 of 26 for 178 yards, one TD and two interceptions.
Newton, the NFLs reigning MVP, was 18 of 33 for 194 yards with one TD and one interception. Just as he did over and over in the Super Bowl, Miller made a big play, sweeping past right tackle Mike Remmers and sacking Newton. That set up fourth-and-21 from the Carolina 29 at the two-minute warning and Newton threw incomplete but got a reprieve. Cornerback Chris Harris Jr, whose interception led to Denvers go-ahead score minutes earlier, was called for illegal use of the hands, giving Carolina fresh hope.
The Panthers took a 17-7 led into the fourth quarter of the first Super Bowl rematch to start a season since 1970 but Siemian hit running back CJ Anderson for a 25-yard touchdown on the next snap.
Newtons next pass was intercepted by Harris at the Carolina 23 and 10 plays later, Anderson bulled his way in from the one-yard line to give Denver their first lead at 21-14 with 9:26 remaining.
That came after the Broncos went for it on fourth-and-inches from the a yard out and Anderson gained just enough for a new set of downs, then punched it in three plays later.
After Ganos 36-yard field goal brought the Panthers to 21-20, Carolina forced a three-and-out and Newton & Co got the ball back at their 40 with 3:06 remaining.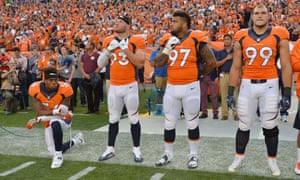 Read more: https://www.theguardian.com/sport/2016/sep/09/denver-broncos-carolina-panthers-nfl-game-report