Patriots and Chief raise fists around anthem as Arian Foster kneels in Seattle
The Kansas City Chiefs cornerback Marcus Peters became the latest NFL player to make a striking protest before a game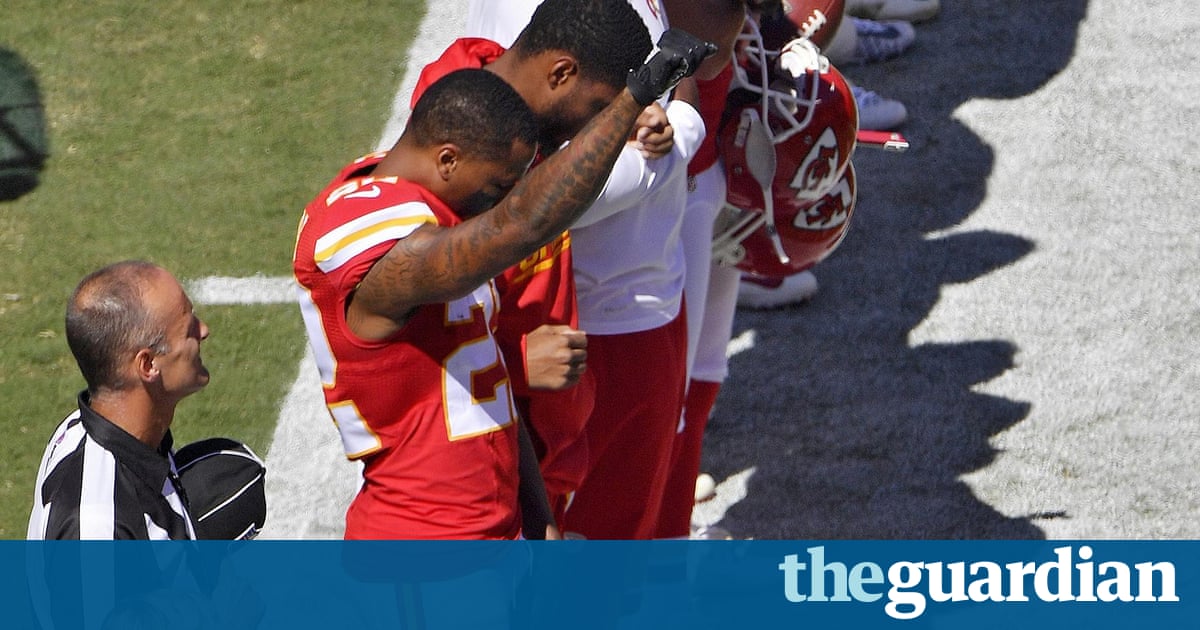 The Kansas City Chiefs cornerback Marcus Peters has become the latest NFL player to make a striking protest, raising his fist as the national anthem played before his teams season opener against the San Diego Chargers on Sunday afternoon. In the evenings late game, Martellus Bennett and Devin McCourty stood for the anthem but raised their fists afterwards.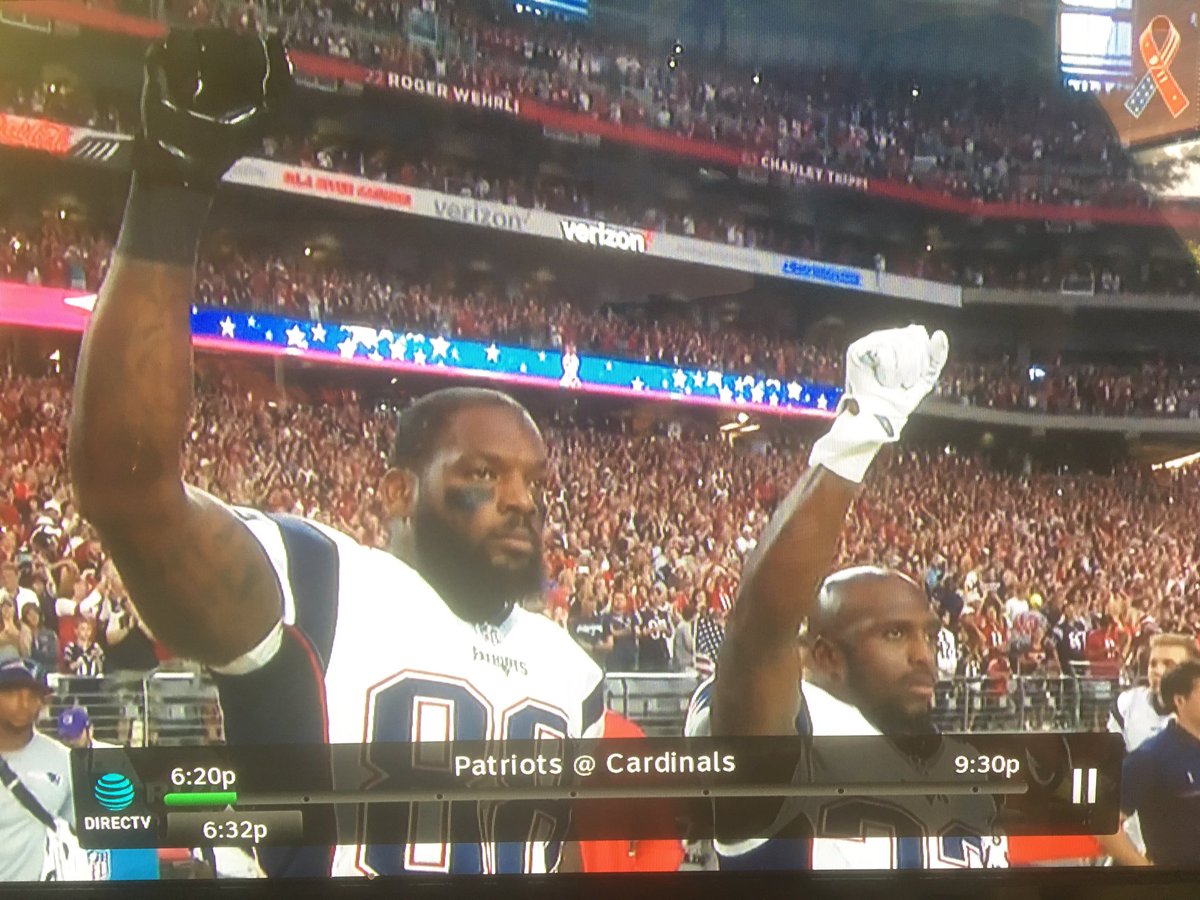 Gestures such as Peters have become increasingly common since the San Francisco 49ers quarterback Colin Kaepernick sat out the Star-Spangled Banner during pre-season as a protest at racial oppression in the United States. The Seattle Seahawks had already said they would link arms before their game on Sunday with the Miami Dolphins. The Dolphins running back Arian Foster took a knee during the anthem, and was joined by team-mates Jelani Jenkins, Kenny Stills and Michael Thomas.
Like Foster, Peters had given notice that he may make a protest when speaking to reporters on Friday.
I salute Colin for what hes doing for a great cause, Peters said. Im 100% behind him. Whats going on in law enforcement, it does need to change and it does need to change for everybody, not just us as black Americans.
I feel that over the past year its been displayed thats whats been going on across America and across the world and just on my [part] I dont think nothings been done about it. We see what just happened over here in, whats it, Charleston? Its hard. As much as we have influences on the world and all these fans all around the world, once we come out like Colin did, it becomes a big huge thing like hes disrespecting the flag.
He didnt say none of that. He spoke up about something he felt he needed to speak up about. I salute him for that. Im going to back him up.
The Seahawks protest had received much publicity prior to the game but turned out be something of a non-event. Some local leaders assumed the Seahawks would stage a defiant protest against police brutality and racial profiling the military town of DuPont canceled a Saturday rally in mere anticipation of what the team might do.
Then Sundays game against the Dolphins rolled around and the crowd fell anxiously silent as both teams prepared to exit the tunnel prior to kickoff. Preceding them was a massive color guard of firefighters, police officers and other emergency personnel, unfurling an American flag the size of the entire field.
As the Seahawks took the field, a few players approached the uniformed personnel and shook their hands. Then, as an Air Force veteran named Keith Taylor sang the national anthem, the Seahawks simply linked arms and remained standing.
I was looking really hard at the players especially on 9/11 but I didnt see if they did anything, said Seahawks fan Anthony Hubbard.
The didnt do anything, said another, John Cockfield.
What about it? added another fan, Eric Kim, when asked for his reaction to the Seahawks perfectly patriotic behavior.
Yet the mere threat of a protest seemed to get some fans thinking, even as the team appeared to fall in line with the conciliatory wishes of their quarterback, Russell Wilson, who has been cast by critics as Jesus to Kaepernicks Judas.
Sometimes controversy can make people talk about things, said Melissa Jenkins. The words of our national anthem arent what our country is for everybody.
All in all, cooler heads kind of prevailed, added Kevin Anderson. Who knows what would have happened if it was another date [besides 9/11]?
In a way, the teams placid pre-game was perhaps the most shocking thing that could have happened on a shimmering Sunday, which was metaphorically muddied by an extraordinarily ugly game that the Seahawks edged 12-10. The Seahawks head coach, Pete Carroll, is more hippie philosopher than taskmaster, and the predominantly white, affluent city is often portrayed as comically politically correct.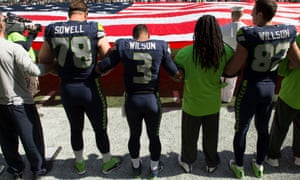 Read more: https://www.theguardian.com/sport/2016/sep/11/marcus-peters-raises-fist-national-anthem-nfl-protest