Broncos' Marshall refuses to stand for anthem: 'I'm against social injustice'
Linebacker Marshall takes a knee before NFL opener against Panthers, and Von Miller says he also supports Colin Kaepernicks stance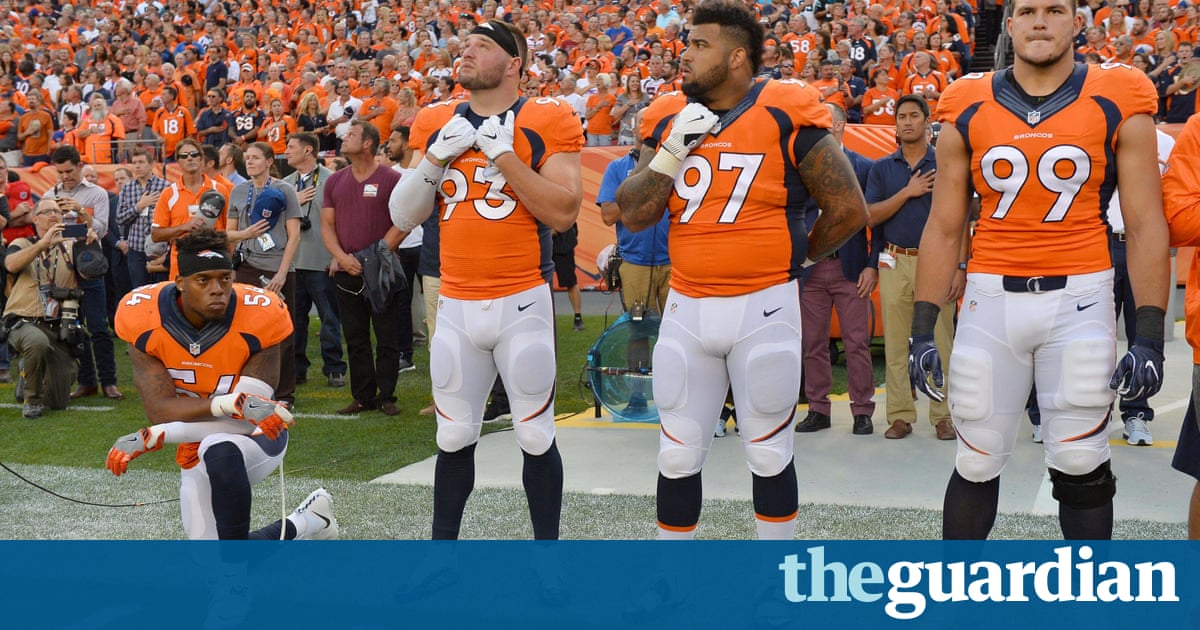 Broncos linebacker Brandon Marshall, a college teammate of Colin Kaepernick, took to a knee during the playing of the national anthem before Denvers season opener against Carolina.
Kaepernick refused to stand for the anthem during San Franciscos pre-season games , explaining it was to protest racial oppression and police brutality in the United States.
Marshall sounded a similar theme after Denvers 21-20 win.
Im not against the military, Im not against America, he said. Im against social injustice.
Kaepernicks gesture opened a wide debate and put the microscope on a pre-game tradition that has, for decades, been routine.
Marshall was standing with his hand over his heart during the anthem before a preseason game on 20 August.
He made no mention of his plans for Thursdays opener but shortly after the large American flag was unfurled, the fifth-year linebacker out of Nevada went to the end of a long row of Broncos and took a knee.
Super Bowl MVP Von Miller said he supported Kaepernick, too. Im not going to kneel for the national anthem but I feel it should be a change. His actions really brought the topic, brought it into the conversation. Im with Colin all the way.
Read more: https://www.theguardian.com/sport/2016/sep/09/broncos-brandon-marshall-knee-anthem-nfl