The transgender body in art: finding visibility 'in difficult times like these'
Amid bigotry and intimidation, transgender artists create images to empower their communities and normalize the myriad complexities of their experiences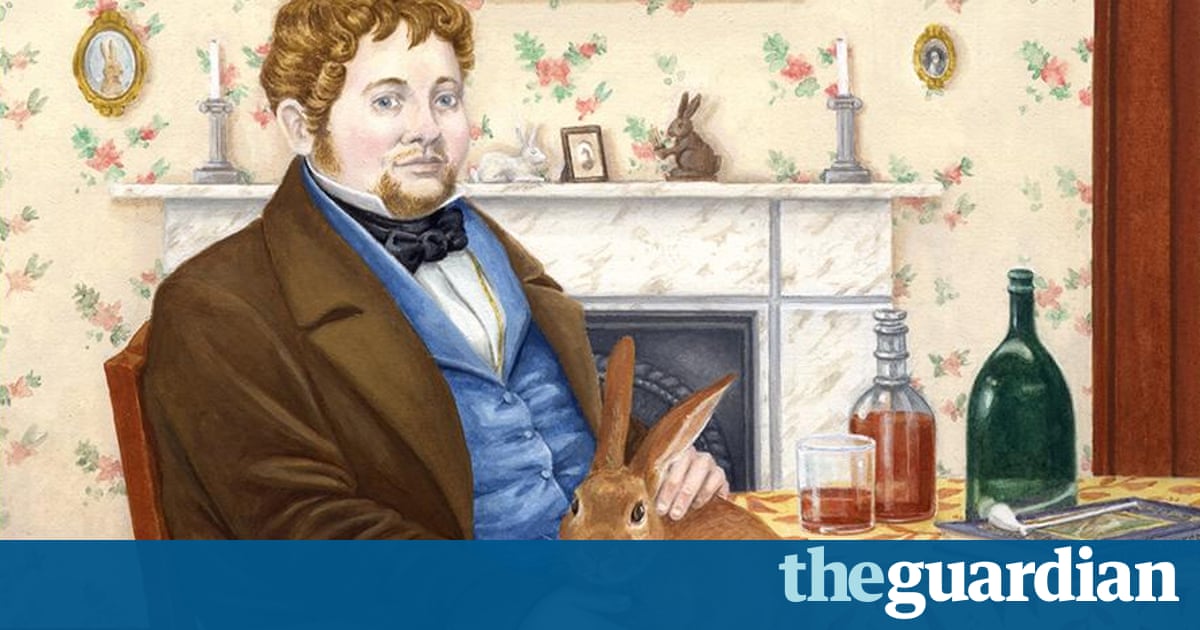 Captain Wright, one of the subjects in transgender artist Ria Brodells paintings, lived until his death in 1834 with Mrs Wright and an abundance of rabbits. They were respectable gentlefolks, according to Brodells extensive research. When Captain Wright died, his neighbors were astonished to learn that he had a body that would be assigned as female. Demoted to a creature by the newspaper, his body attracted a crowd of curious spectators. Captain Wright is one in Brodells series Butch Heroes, which reimagines historic men who were assigned as female in the format of Catholic holy cards. The portraits some of which are currently on view at the Henry Art Gallery in Seattle as part of the show Trans Hirstory in 99 Objects are touching and amusing at times. They speak eloquently to the fraught history and present of the transgender community.
Its an interesting moment for trans art in the US, as arts organizations large and small are finally bringing recognition to an ingenuous people and powerful movement. The Museum of the City of New York features Gay Gotham, a show that chronicles queer creative networks in 20th-century New York, and the Leslie-Lohman Museum for Gay and Lesbian Art is in the process of nearly doubling its footprint. It also recently created the Hunter OHanian Diversity Art Fund to collect artworks from primarily female and transgender artists. Yet Donald Trumps election has given the LGBTQ community new reasons to fear for their safety. Mike Pence advocates for gay conversion therapy and Trump has pledged to sign the First Amendment Defense Act, which would give businesses and landlords the right to discriminate against gay and transgender people. Since the election, 43 anti-LGBTQ incidents have already been reported to the Southern Poverty Law Center.
In light of this new wave of bigotry and intimidation, it is heartening to see an unprecedented number of brilliantly self-determined art shows across the US presenting work by queer and transgender artists. While there have always been transgender individuals, for the longest time they were either forced to hide or be viewed as freaks. TV shows like Orange is the New Black, Transparent and I Am Cait have opened societys constricted lens, and the media has celebrated what it perceived to be the trans tipping point.
Whats missing in the conversation about the trans tipping point is the fact that the experience is being told, but the means of production are still in the same hands, says Chris Vargas, the executive director of the Museum of Trans Hirstory & Art (MOTHA), who organized Trans Hirstory in 99 Objects. Vargas alludes to the fact that TV shows about the trans experience are mostly written, directed and produced by cisgender people who identify as the gender they were assigned to at birth. I dont think much has changed for people who are not in privileged positions, Vargas continues. Theres still an epidemic of poverty, violence and discrimination. Being visible in culture is being scrutinized by the non-trans community.
Inspired by the Smithsonians History of America in 101 Objects, 99 Objects contrasts archival materials with contemporary artworks andfocuses on trans experiences in the Pacific north-west. Vargas is working on turning 99 Objects into a book.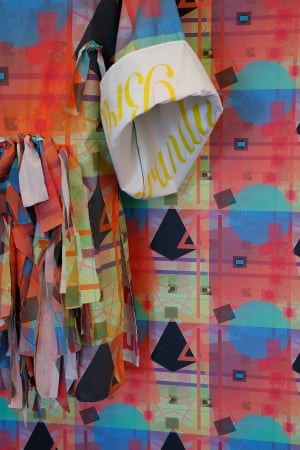 Read more: https://www.theguardian.com/artanddesign/2016/nov/18/transgender-art-trans-hirstory-in-99-objects