In New York debate lead-up, Hofstra University students argue Clinton v Trump
Clinton leads her opponent with millennials, now the largest generation in the US. But even at the liberal school, some students support Trump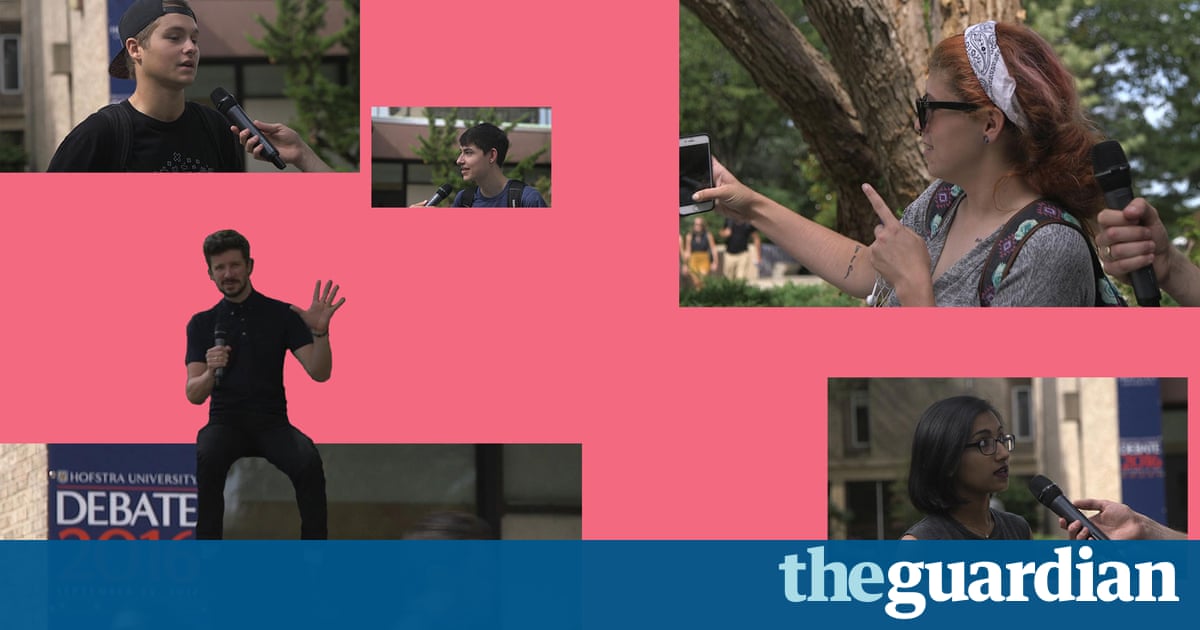 Right now Im thinking that I will be voting for Donald Trump, said Kyle Hover. The idea of the Democratic party is more what I dont really fit along with. Yeah, we do need social programs to help the people that need help, but theyre just running rampant in this country right now.
Hover is not a rabid Trump supporter at a rally. He is an 18-year-old computer science major at Hofstra University, in New York where the much-anticipated first presidential debate will be taking place on Monday night.
You might not expect to find many Trump supporters at an allegedly liberal college, but the Republican nominees reach is extensive, despite his litany of offensive comments towards women, ethnic minorities and his various political opponents.
Those are part of the things I dont agree with, Hover said, when asked if he too, feels that Mexico is sending rapists to the US, and if he agrees with Trumps treatment of women.
I do feel that gender equality and racial equality are more towards the top of what I like to see brought out in a presidential campaign, Hover said. The 18-year-old did not find too many issues with Trumps other remarks on the trail.
A recent poll showed Hillary Clinton leading Donald Trump by 56-20% among those under 35. This year millennials (broadly speaking, people born between 1981 and 1997) overtook the baby boomers (those born between 1946 and 1964) as the largest generation in the US.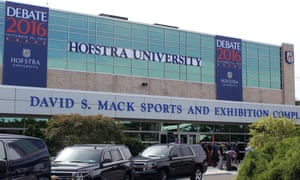 Read more: https://www.theguardian.com/us-news/2016/sep/26/debate-hofstra-university-students-argue-hillary-clinton-donald-trump