Baltimore bus crash leaves six dead and 10 injured
Driver of school bus dies after collision with commuter bus as police describe catastrophic damage, but no children were aboard the school bus at the time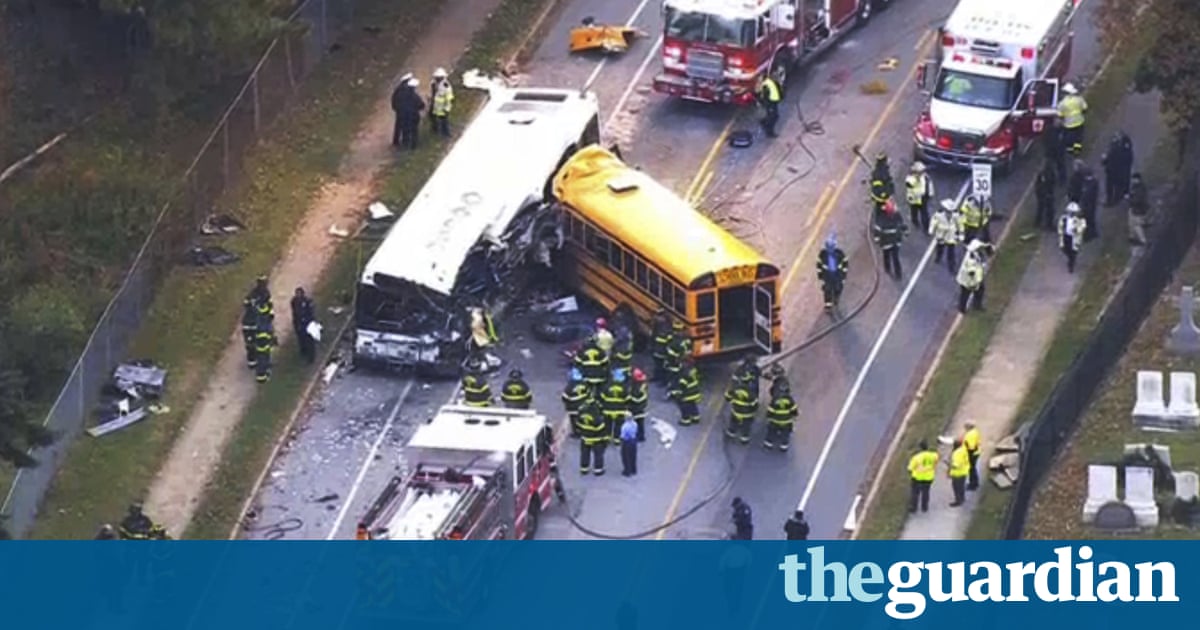 At least six people died and 10 were injured in a school bus crash in Baltimore on Tuesday morning.
Baltimore police said the school bus struck a car and a pillar at a cemetery before it crashed into the side of a commuter bus.
The school bus driver died, and the only other person on the bus, an aide, survived, Baltimore police spokesman TJ Smith said, adding that there were no children aboard the school bus.
The school bus crashed into the drivers side of a Maryland Transit Administration (MTA) bus, which was decimated.
Smith said the scene of the crash was horrific, and the worst he had seen in his career. It literally looks like a bomb exploded in the bus, and its catastrophic damage, Smith said.
At a press conference a couple hours after the 7am crash, Baltimores fire chief, Niles Ford, said firefighters were still searching the inside of the MTA bus for victims.
The school bus was on its way to pick up a student in south-west Baltimore before it drove into oncoming traffic and hit the commuter bus.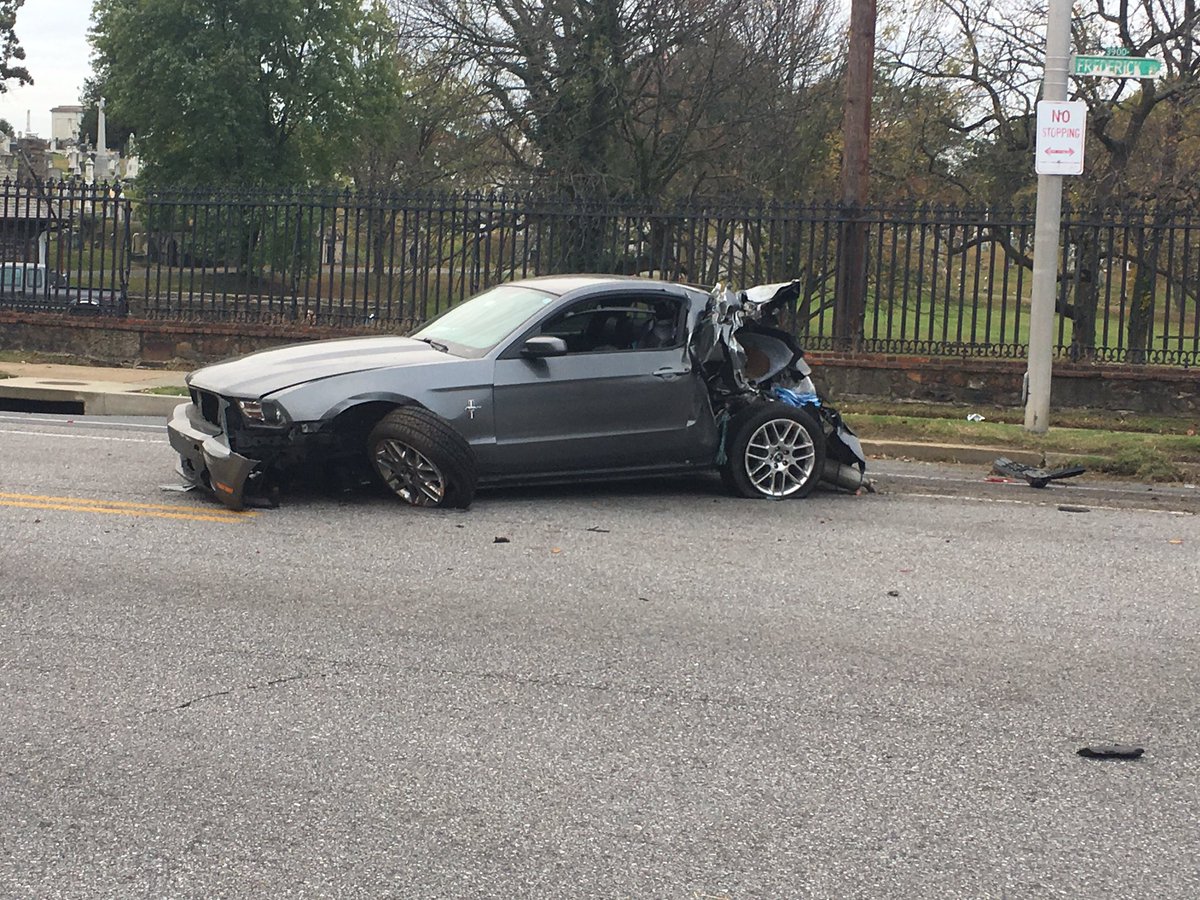 Authorities are investigating the cause of the crash.
Obviously, folks who are on a bus this time of the morning are working folks, and theyre on their way to make a living, said the Baltimore police commissioner, Kevin Davis. Theyre on their way to their jobs, and theyre on their way to support their families, so our hearts and prayers go out to them, to their families, to their co-workers as well.
Read more: https://www.theguardian.com/us-news/2016/nov/01/baltimore-school-bus-crash