Mystery solved: Broncos' Aqib Talib shot himself in the leg, police conclude
Talib told police he was shot by someone else during incident in Dallas in June but said he was too drunk to remember details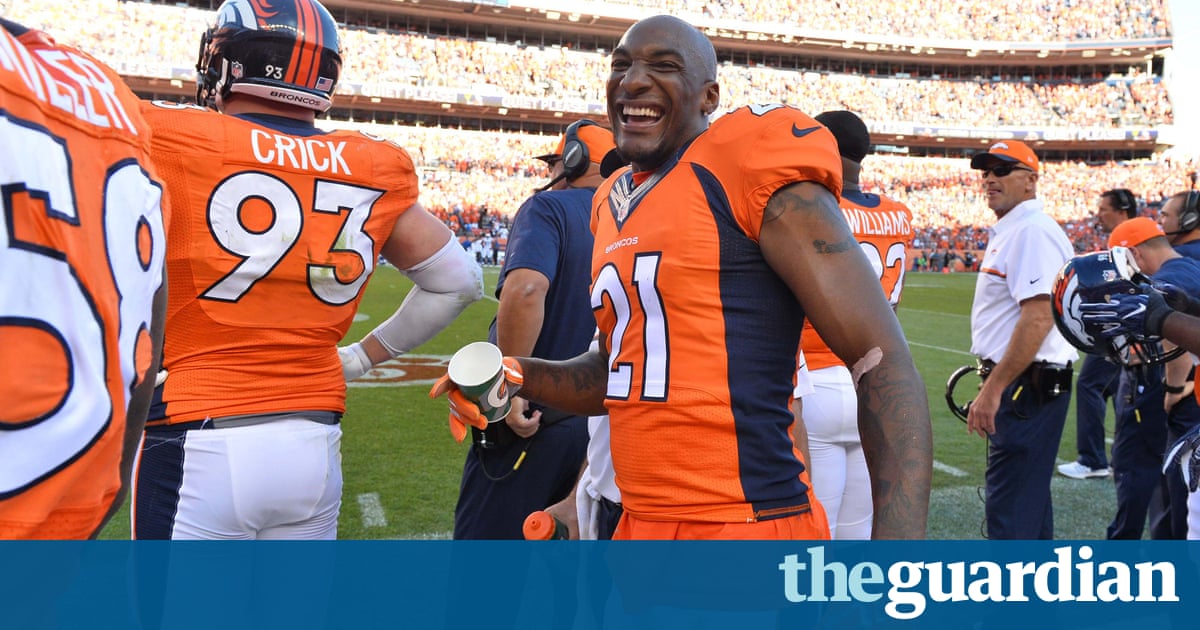 Dallas police investigating who shot Aqib Talib in Dallas this summer believe theyve found the culprit: and hes called Aqib Talib.
The Broncos cornerback was shot in the leg in an early-morning incident on 5 June, and was taken to hospital. Talib said he couldnt remember who had shot him, but after a lengthy investigation police have concluded Talib himself fired the gun. Dallas police said Talibs attorney had provided a letter that stated Aqib Talib admitted he shot himself accidentally. But theyre continuing to investigate, they said.
Reports in Dallas suggested police will not press charges against Talib, but he could still face punishment from the NFL under the leagues personal conduct policy.
On Wednesday, Talib said: Im not really worried about anything except for Atlanta right now.
When I heard that report yesterday, I immediately got on my iPad and started watching Julio Jones, he said. I cannot even worry about it. I got my hands full with enough already. Like I said, its still under review. Im not really going to talk about that right now.
Talib, 30, avoided surgery and was released from the hospital the following day. The incident forced him to miss the Broncos visit to the White House to commemorate their Super Bowl 50 victory.
NFL spokesman Brian McCarthy told the Associated Press on Wednesday that Talibs case is under review of the personal conduct policy. Roger Goodell, the NFL commissioner, could yet decide to hand down a punishment.
Talib, who has been involved in incidents with guns in the past, told police he was too drunk to recall details of the shooting. Everything was a blur, he reportedly said. According to the police report, Talib said he didnt know who shot him and that the bullet entered into the rear of his right thigh then exited his right calf.
Coach Gary Kubiak said on Wednesday the Broncos are just moving forward, hes playing great, obviously having a heck of a year and (were) expecting him to keep going.
Team-mates arent fretting either, suggested cornerback Chris Harris Jr.
Thats a weird situation, Harris said. You never know whats going to happen. You never know what the NFLs going to do anytime, with any situation. Right now, hes not in jail. So, I mean, what can you do if he didnt go to jail? He didnt do anything wrong.
After a three-month layoff, Talib returned to the field on 8 August. Hes started all four of Denvers games and has three interceptions, one shy of his total from 2015 when he earned his third consecutive Pro Bowl berth.
The Broncos, who are perfect through week four, host the Atlanta Falcons (3-1) on Sunday.
Read more: https://www.theguardian.com/sport/2016/oct/05/aqib-talib-shooting-broncos-dallas-police-conclude