Protesters clash with police in Charlotte after fatal shooting of Keith Scott
Scott, 43, was shot and killed by Charlotte-Mecklenburg officer Brentley Vinson in the North Carolina city after being mistaken for a wanted man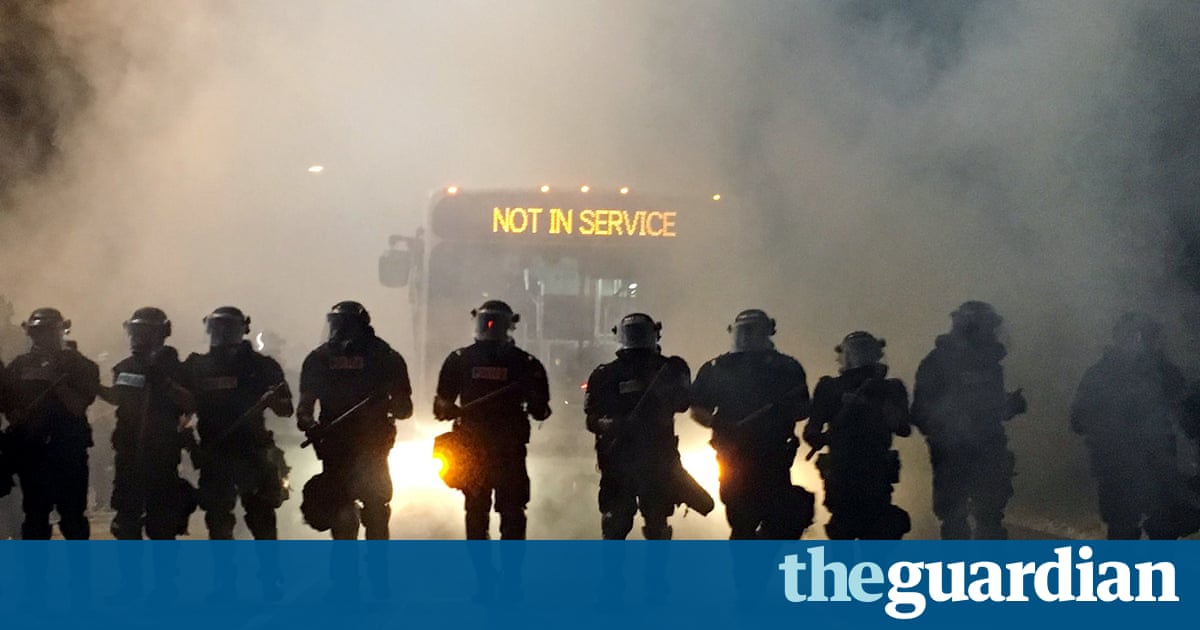 Protesters took to the streets in Charlotte, North Carolina, on Tuesday night, clashing with police after the fatal police shooting of a black man earlier in the day.
Keith Scott, 43, was shot and killed by Charlotte-Mecklenburg officer Brentley Vinson, who is also black, after being mistaken for a wanted man.
Police said officers went to a Charlotte apartment complex around 4pm looking for a suspect with an outstanding warrant when they encountered Scott, who was not the suspect they were looking for, inside a car.
According to department spokesman Keith Trietley, officers saw the man get out of the car with a gun and then get back in. When officers approached the car, the man got out of the car with the gun again. At that point, officers deemed the man a threat and at least one fired a weapon, he said. A weapon was recovered by detectives at the scene.
According to police, officers immediately began rendering aid after the shots were fired. Scott, a father of seven, was pronounced dead at Carolinas Medical Center.
The police version is at odds with that of Scotts family who have insisted that he was disabled, sitting in his car reading a book, and had no gun. He sits in the shade, reads his book and waits on his kid to get off the bus, Scotts sister told reporters. He didnt have no gun, he wasnt messing with nobody.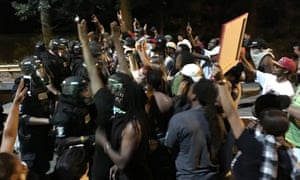 Read more: https://www.theguardian.com/us-news/2016/sep/21/protesters-clash-with-police-in-charlotte-after-fatal-shooting-of-black-man