Mykki Blanco: I didnt want to be a rapper. I wanted to be Yoko Ono
Last year, the performance artist-turned-rapper announced he was HIV-positive. But instead of ending his career, it marked a turning point which has now been capped with a debut album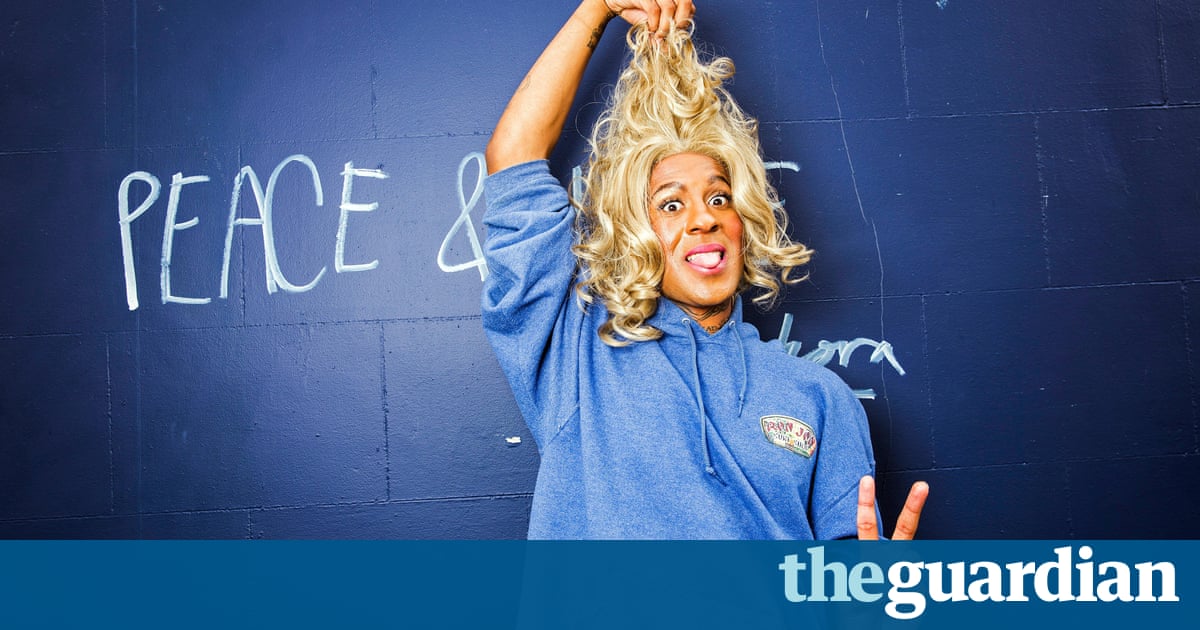 On 12 June last year, Mykki Blanco was convinced he was about to commit career suicide.
It had been three years since he had transformed himself from aNew York performance artist into the indie rapper du jour. He toured with Bjrk, recorded with Tricky and Basement Jaxx, released a flood of videos and mixtapes, and attracted an army of celebrity fans, ranging from the expected (Grimes, Jean-Paul Gaultier) to the surprising (Flea, Florence Welch). Alongside Le1f and Zebra Katz, he established queer rap as a viable sub-genre. Its hard to create an entirely new persona in hip-hop, but a6ft 2in gay man who performed quickfire rhymes in a bra and blonde wig? That was new.
By 2015, however, the buzz had cooled off and Blanco was stuck. He couldnt get a record deal and he could only sustain himself independently through constant international touring, which left him without enough time to make the official debut album he had been publicly promising for a long time. He was seriously thinking about quitting music in order to go to college and study investigative journalism. He was, he says now, at the end of my rope.
The reason Blanco felt that he couldnt move forward as an artist was because he was keeping a secret. In 2011, before he had released his first single, he had been diagnosed HIV positive, but he had told very few people and was tired of having the same awkward conversation every time he hooked up with a guy. His love life was as paralysed as his career. The psychosis of secrets starts to make you crazy, he says. I was a very unhappy person. Its funny now for me to look back, because I consider that I love myself, but during this period I was so turned off by myself.
So, last June, Blanco decided to go public via a brief Facebook post. If being the first out HIV-positive rapper since the late Eazy-E 20 years earlier would cost him his career, so be it. I thought when I came out that was going to be the end, he says. Mykki Blanco is fun. Talking about HIV is not fun. How could I be fun and haveHIV?
As it turned out, the reaction was the opposite of what he expected: he was flooded with good wishes and support. It surprised the fuck out of me! he says. It allowed me to see how humane people are. It made me realise I had a much more jaded view of humanity than I realised. His eyes moisten and he sniffs. Im so emotional today. I think its astrological. Theres a new moon in Leo or something. Im really sensitive to stuff like that.
A Mykki Blanco interview is anon-stop performance. I ask him one question and he answers three. Opinions and revelations spill out of him like treats from a piata. Ive always been a little bit in-your-face, he says. Were sitting in the basement of a gay pub in Dalston, east London, talking about that long-awaited debut album, the fierce, frank and emotionally affecting Mykki. Blanco, 30, has close-cropped hair (better for wigs), silver eyeshadow and a lean torso decorated with tattoos. Now signed to Berlin-based !K7 Records, hes planning to settle down in London for a while after along period of being glamorously homeless.
Blanco has always enjoyed being on the move. I like to be fluid, he says. Growing up in North Carolina as Michael Quattlebaum Jr, he loved his family but hated his neighbourhood, so when he was 16 he emailed actor/director Vincent Gallo to seek his advice about running away to New York. Dont come to New York, Gallo replied. Youre an idiot. Blanco did it anyway, living on his wits for three months before his mother tracked him down and, demonstrating remarkable understanding, gave him money for ahostel so he could intern at Elle magazine. Later, he won scholarships to two prestigious art colleges, but dropped out of both. He was, he says, avery volatile young man.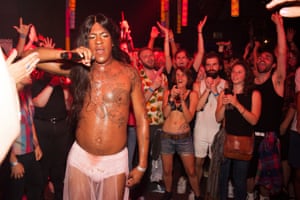 Read more: https://www.theguardian.com/music/2016/sep/15/mykki-blanco-i-didnt-want-to-be-a-rapper-i-wanted-to-be-yoko-ono