Briton accused of trying to shoot Donald Trump 'to admit lesser charges'
Michael Sandfords mother reportedly says the 20-year-old from Surrey has signed plea agreement over incident at US rally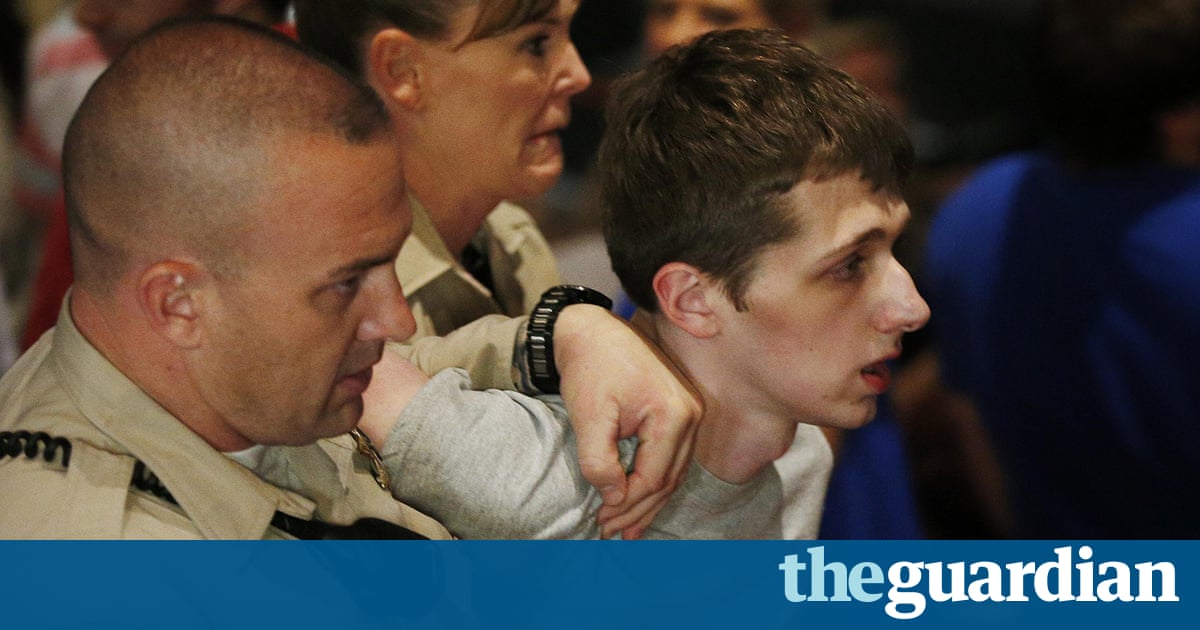 A 20-year-old British man accused of attempting to shoot Donald Trump at a Las Vegas casino will plead guilty to lesser charges when he appears in court, his mother has said.
Michael Sandford, from Dorking, Surrey, is due to stand trial later this month over an incident at a rally on 18 June in which he allegedly tried to grab a police officers gun to attack the Republican presidential candidate.
But his mother, Lynne Sandford, told ITV News London he has signed a plea agreement, and the familys lawyer is hopeful the trial will be adjourned.
I was very relieved that he signed it, Sandford said. It was a bit of a battle because he is quite headstrong. But we all laid the options out there for him on the table and, of course, it is a gamble.
Mrs Sandford previously said her son was extremely vulnerable and had various mental health issues including autism, anxiety, depression and anorexia. She said he would not have foreseen the consequences of his actions.
According to ITV News London, Michael Sandford has agreed to plead guilty to being an illegal alien in possession of a firearm and disrupting government business. He is expected to enter his plea on Tuesday before a US district judge.
Mrs Sandford added: Theres no certainty. But he has signed the plea agreement. Now we have to wait to see if the judge will accept it and hopefully its the end of one stage and the beginning of another stage. Every stage is a stage closer to him being able to come home.
The familys lawyer, Saimo Chahal, said she is also hopeful a psychiatric report will play a key part in the defence.
Chahal said: We are regularly in touch with the public defenders office in Nevada. Our main aim would be to try and secure Michaels repatriation to the UK so that he can be assisted in a medical facility.
Michael has a number of psychological and psychiatric conditions, some possibly yet undiagnosed. The best place for Michael would be to come back to the UK to receive medical treatment.
Read more: https://www.theguardian.com/us-news/2016/sep/12/briton-michael-sandford-accused-of-trying-to-shoot-donald-trump-to-admit-lesser-charges